How will the reboot differ?
I grew up watching The Wonder Years show, sitting on my parents' bedroom floor in front of their television. My dad would make popcorn for all of us. My brother and I would sit with our popcorn bowl between us, watching the coming of age of Kevin Arnold and his friends.
My dad, who enlisted at the end of the Vietnam war, could relate to Kevin Arnold. Both their fathers were Korean War veterans, and my dad was also the youngest of three with a brother and sister, just like Kevin.
At the time, we were too young to appreciate the parallel lives of Kevin and our father. But we could relate to first crushes, finding best friends, and sibling rivalry. Based in Anytown, USA, the show could have easily been our neighborhood, or at least the area where my dad grew up in Culver City, California.
The Wonder Years Reboot premiered on September 22 and based in Montgomery, Alabama, will provide a different lens to growing up during the Vietnam War. While the original Wonder Years could have been in any White suburban town, the inspiration for the show was Montgomery County, Maryland, where the show's co-creator, Carol Black grew up. The co-creator and writer drew inspiration for the fictional Robert F. Kennedy Junior High School from the now-closed Francis Scott Key middle school where she attended. In an article for the Washington Post, Black describes her hometown of Silver Spring as a "suburb pure and plain."
While the show's coming of age premise still holds firm, there are marked differences. Both main characters share their experiences growing up as a teenager in the late1960's. They live through the Vietnam War and share the teenage experiences of puberty and dating. However, the new main character Dean Williams will face different obstacles than his counterpart, Kevin Arnold.
In the original version, Kevin faces teenage angst in the form of first crushes, first love, sibling rivalry, family conflict, and a hippie sister finding her way in a very conservative family. The Vietnam War hits home with Kevin when his neighbor, a boy not much older than Kevin, is killed while fighting in the war.
In the reboot, racial unrest takes center stage. Dean receives the "police talk" about acting and handling himself as a young black teenager in front of police officers. The pilot episode highlights the summer race riots of 1967, the Vietnam War, and the further segregation of Black families as neighborhoods experience white flight.
Fred Savage, who played Kevin Arnold in the original coming of age story, is one of the executive producers of The Wonder Years reboot. It will be interesting to see his input, having played the main character in the iconic series more than thirty years ago.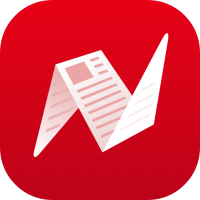 This is original content from NewsBreak's Creator Program. Join today to publish and share your own content.