"Mommy, I'm going to keep listening because I think they are going to cure cancer and then I can tell you. Then you won't be sick anymore!"
My entire family loves to read. My kids come by it honestly. In my former life, I was a teacher and a reading specialist. I taught children how to read, and I taught teachers how to use reading strategies with their students.
When my children were babies, I used to listen to audiobooks while I was nursing them. My children fed to the sounds of Harry Potter vanquishing evil.
When my children were too little to read on their own, we checked out audiobooks, and we would listen together while I made dinner or in the car while we ran our errands. So books are a big part of our lives.
Just over a year and a half ago, I was diagnosed with breast cancer at the beginning of the pandemic. Without a lot to do, my kids consumed digital and audiobooks from the library as if they were their lifeline. It gave them a window to the world when we had no place to go. I am so grateful that our local library could still provide books to us in different formats even when the buildings were closed.
One day my youngest was listening to one of our favorite series, The Penderwicks. I call it a modern-day spin on my all-time favorite book, Little Women.
We must have listened to The Penderwick series more than a half dozen times over the last 18 months. But when you have cancer, you lose your brain cells and your memory, so imagine my surprise when my 6-year-old daughter looked up innocently and said, "Batty's mom has cancer, too!"
I had a sinking feeling. I had forgotten that the mother had cancer and had died shortly after giving birth to her youngest. And in the book she was reading, my daughter and Batty were the same age. I wanted to snatch the book from my daughter to protect her from thinking about the possibility of losing me. As I sat frozen debating what to say or do, she said, "I think they found the cure to cancer. I'm going to keep listening. Maybe they'll tell me how to cure your cancer."
I knew that they hadn't. I knew the outcome. I knew that Batty's mom died, but the family kept going on despite losing their mother. But my daughter insisted on finishing the book, and I let her.
When she finished the book, I asked her about the ending. "They didn't find the cure for cancer, Mama. But, maybe they will tell us in another book, and I can tell you."
She didn't find the cure for cancer, but she found hope and solace
I was afraid of what she would think of that and how she would make the connections to my battle with cancer. But instead, she found solace in the Penderwick family.
Even if families bicker, they still love one another.
It's okay to move on when the time is right.
There is still love even after heartbreak.
Life will continue to go on.
You can make memories and laugh even when you miss your mom.
As much as I want to protect my babies from the bad things in this world, I also know that they will need to learn how to carry on even if there is a time I will not be here to help them do it in person. Hopefully, that will be a very long time from now.
Since then, my youngest has listened to the series a few times over. She finds solace in a family that has siblings similar to her own. She loves the characters and following their adventures. It gives her hope that there can still be love, smiles, and laughter even after death.
#parenting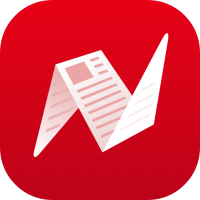 This is original content from NewsBreak's Creator Program. Join today to publish and share your own content.