Quarantine or not to quarantine, that is the question
Little girl wearing a mask and sitting on the floor with a book. She has a backpack next to her.MCPS adjusts and clarifies new quarantine pr

Kelly Sikkema/Unsplash
It is the fourth week of the school year and the first full week of classes for Montgomery County Public Schools staff and students. However, in that time, numerous classes have been forced into quarantine because of symptomatic students waiting for a negative COVID-19 test.
Schools have devised ways for their students to continue to access learning while in quarantine. For example, students have school-issued Chromebooks to keep up with their lessons or participate in zoom lessons with their teacher or a qualified staff member.  
However, parents shared concerns over the quarantining protocols when their child became quarantined because a classmate displayed COVID-19 symptoms. 
At the beginning of the year, schools allowed students to return to in-person learning when the symptomatic student produced either a negative COVID test or stayed in quarantine for ten days. As one parent put it, "Our healthy kids are forced to stay home while they await their classmate's negative test."  
As more and more whole classes are placed under quarantine, MCPS working with Montgomery County's Department of Health and Human services, has adjusted the quarantine protocols for schools.
First, rapid tests are now available in all schools. School health staff will use low nasal swabs on symptomatic students and know the results with 15-20 minutes. 
However, parents and guardians must give their consent for the rapid testing. Parents can fill out the online consent form or ask for a hard copy from their child's school. If there is no consent on file, health staff will call the parents to provide verbal consent.
Symptomatic student with a negative rapid test
If the symptomatic student in question has a negative rapid, it is recommended to follow up with a PCR test.
Close contacts do not need to quarantine while awaiting the results of their classmate's PCR test.
If the PCR test is negative, close contacts do not need to quarantine.
If the PCR test is positive, unvaccinated close contacts will need to quarantine. In most schools, teachers have seating charts for classrooms and the dining halls for contact tracing.
Symptomatic student with a positive rapid test
Unvaccinated students who have been identified as a close contact with the symptomatic student will need to quarantine for a full 10 days. Unvaccinated students may not test out of the quarantine. They will be required to quarantine for the full 10 days before returning to in-person learning.  
What happens if a parent does not consent to a rapid test?
Suppose a parent does not provide consent for the rapid test or a follow-up PCR test. In that case, unvaccinated close contacts will not be required to quarantine unless it is confirmed that the symptomatic child is known to have exposure to the virus.
Random screening tests
Schools will perform a weekly random screening of students. The consent form for the weekly testing is the same as the one for the rapid testing. Testing and screening require consent from the parent or guardians. Parents will need to sign a consent form for each child in MCPS.
Screening and testing are part of the multi-layered approach that MCPS is employing to keep students and staff safe and to keep schools open.  
In addition to screenings and testings, mandatory vaccinations are in effect for all MCPS staff.  
MCPS reminds parents to please keep their children home when they are sick.  
What do you think about the adjusted protocols for quarantining students? Do you think they will be enough to keep schools open for the rest of the year? Let me know your thoughts in the comments!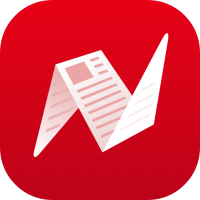 This is original content from NewsBreak's Creator Program. Join today to publish and share your own content.