We teach our children commitment, time management, and tenacity when we support them instead of letting them quit.
They say it takes 21 days to build a habit. However, it's actually longer than that. According to a study published in the European Journal of Social Psychology by Phillippa Lally, a health psychology researcher at University College London and her team, it actually takes an average of 66 days to build a habit.
When my son came home on the second day of school this year, he was visibly exhausted. He came home and showered, then had a meltdown at dinner. He is a 15-year-old high school sophomore. He has not had a full schedule of classes since March 2020. Last year he and his siblings spent most of their time learning online and a few scant few weeks meeting every other week in person. There wasn't a set bedtime, and school started at 9am. However, my kids could roll out of bed, eat breakfast and log in to class all within 15 minutes.
The start of the school year was eye-opening for my teenager with a 5am wake-up, an hour bus ride to school, a full day of classes, and a two-hour daily cross country practice followed by an hour's bus ride home. It's enough to make anyone exhausted.
On that second day of school, he came home mad and frustrated. He was also exhausted and hungry. Finally, in a bevy of tears and gasping sobs, he told his father and me he wasn't doing cross country anymore. He was going to quit the team. He said he didn't have time for his homework, and he was anxious about falling behind on his school work.
My husband and I saw his outburst for what it was, a hungry, tired teenager feeling overwhelmed by a new schedule. Instead of quitting his sport on the second day of school, what my teenager needed was a hearty dinner, a good night's sleep, and a chance for his body to adjust to the new routine.
It's not that I am unempathetic. We did strongly encourage our son to begin running before the school year started, but like any teenager, he wasn't happy about the advice, and he kept saying, "I got this, Mama. Let me do it on my own." So I did. And the result was a young man whose body was not ready for a grueling high school schedule.
I'll admit that I was very tempted to let him quit. It would be easier for me, too. Our Saturday mornings would open up, and I wouldn't have to pick him up from the bus station every weekday evening when I was supposed to be making dinner. Instead, he could pick up his little sister from school, thereby giving me a few extra minutes in my day to finish my work. But letting him quit out of convenience was not on my to-do list.
But here are the things our teenagers learn when we encourage and support them in sticking with something they no longer want to do:
Commitment
By encouraging our children to stick with their commitment, we are teaching them to keep their word. We remind them that someone is counting on them and their presence. It is about being a part of a team and not just about them.
Time Management
We, as adults, have had to learn how to manage our time effectively. Whether it is for our jobs, home life, or extracurriculars, we understand the importance of scheduling and time management. The better we manage our time, the less likely we will burn out. Likewise, if we teach our children how to manage their time, they will likely find more success in their endeavors. And they will also learn when to say no to things without feeling guilty.
For my teenager, we looked at his schedule together. His father and I saw opportunities for him to complete his homework. He had plenty of time on the bus ride to and from school to do his readings for class. He also had an hour between the end of the school day and the beginning of cross country practice to do his work. If he looked, he would be able to find the pockets of time he had in his day not only to get his homework done but also to go to bed at a reasonable hour.
Tenacity
Tenacity is persistence. If you want something, you go for it and find a way to make it work. If we teach our children to keep persevering even during hardships, they will look for ways to continue even when frustrated.
We are now into our fourth week of school. My son has not quit his high school sport. He has stopped complaining. Within the month, his body has adjusted to the schedule. He has made friends. He has a sense of accomplishment every time he crosses the finish line at a meet.
It doesn't mean that there aren't days where the schedule has caught up to him, and he's overly tired. But if we take it for what it is at face value, we see a teenager learning to accommodate a more physically and mentally demanding schedule than he has had in the last 18 months. With that in mind, we can always problem solve and continue supporting him without letting him quit on his team.
What do you think? Have you let your teenager quit, or have you encouraged them to keep moving forward? Let me know your thoughts in the comments.
#parenting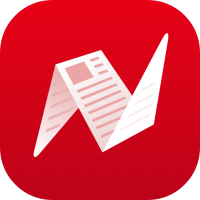 This is original content from NewsBreak's Creator Program. Join today to publish and share your own content.