And I would not have it any other way
The first of the month was the first day for quite some time where I didn't have an immediate deadline for my client. So on those days, I like to decompress before I begin my following stack of articles and essays.
For the first time in nearly 15 months, all four of my children are at school simultaneously, all day long. A friend suggested that I take the week off and take time for myself; to revel in the quiet and decompress from the longest March in history. A March that lasted nearly 18 months. Inexplicably, it is September. How did that happen?
I know that Monday is not everyone's favorite day of the week. But for me, Monday is my day to reset. The day after whirlwind weekends of our kids' activities, I feel like a pinball going from one activity to another. I usually do not have a case of "the Mondays" ever since I stopped teaching full-time and started staying home with my children.
More than ever, I appreciate my freelancer's flexible schedule where it allows me to be present for my children when they are home. Mondays can be my planning day before tackling the week and then later, the weekend family activities.
But if I have ever had a case of the Mondays, it happened on a Wednesday. After a mini-meltdown from my teenager the night before about his long day, I should have known. And yes, he has a pretty grueling schedule for a high schooler who hasn't had an actual school schedule in over a year because of the pandemic. Waking up at 5am to catch the school bus for the hour-long ride to school and coming home at 7pm after a full day of classes and two hours of cross country practice before catching the hour-long public bus ride home. So yeah, I can see why he had a mini-meltdown after just the first two days of classes.
On Wednesday, he woke up trying to figure out how to wriggle out of the cross country team. There were angry words, tears, and frustration. And no, I'm not letting him give up yet. It's only been two days of school and practice. I want him to give it a chance to allow his body and mind to adjust to the new schedule. They say it takes 21 days to form a habit. We're only on day two. Baby steps, baby steps.
The day continued, and as I worked on our family calendar (and how did we get so busy again?!), one child's school called. Then, for the next hour, I received a phone call, an email, and a text message from each of my children's schools, letting me know that schools were closing early due to a hurricane. I looked at my watch and knew that I only had a half-hour before the first of my four children would need to be picked up.
One by one and every half hour for the next 90 minutes, I picked up my children either from school or the bus stop teeming with parents frantically trying to pick up their children to avoid the impending downpour.
As I was driving my third child home before I picked up the next child, he realized that he left his school-issued Chromebook on the bus. So I turned around and tried to catch it, just missing it at every stop as it dropped off children. By the time I was near enough to grab it, it had closed its doors to go on to the next stop. I finally gave up in frustration as it sailed through a light just before the same light turned red for me, and I was forced to stop. Defeated, I turned around and headed towards my last child, who would be waiting for me at the bus stop in the pouring rain if I didn't move quickly.
As I drove to pick up my last child, I felt like I couldn't catch my breath, my to-do list was growing ever longer, and my time was slipping away quickly. I was never going to catch up. Time would speed by like that yellow school bus dropping off kids trying to stay ahead of the storm.
Leaning in
Once we were all home, the kids dry and snug in their pajamas, I leaned into the Monday-ist of Wednesdays. I leaned into the imperfection of life. I leaned into the teenager who is walking the line between childhood and early adulthood. I leaned into the pre-teen who is trying to find her way around a new school and build new friendships. I leaned into the lost laptops and the chasing buses. I leaned into the snuggles and hugs of the youngest who needed reassurance that storms will pass.
Years ago, when I was frustrated by a full schedule of having to juggle my kids' activities and constantly feeling like I was dropping the ball and letting someone down, a wise mom reminded me, "Life is messy, isn't it?" Those five words gave me the grace I needed before taking a deep breath and looking at our lives and the messiness and chaos of it all. And I realized I wouldn't have it any other way.
I never did get that calendar finished that day. Fortunately, there is always tomorrow for mundane tasks. But for now, there is today with my children. And I'm leaning in all the way in to be present with them.
Have you had those days where you feel like you can never keep up? So what do you do to keep your wits about you? Let me know in the comments.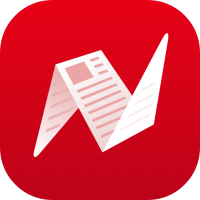 This is original content from NewsBreak's Creator Program. Join today to publish and share your own content.