No, you are not seeing things, and this is not a drill
Maryland welcomed students back to school last week. With bus driver shortages, delays at bus stops, and a hurricane closing schools early last week, it seems that Maryland has had enough excitement to last us a while. But there's more. It is never a dull moment in our great state, is it?
Last night my friends posted that there have been zebra sightings in Prince George's County. Zebras? In PG County? That's right; there have been sighting of about six unattended zebras roaming around Prince George's County. Neighbors were baffled seeing the striped animals in their backyards and not in a zoo.
What is going on? In this zany year, it seems like just about anything can happen, and it did.
A dazzle of zebras was seen in Upper Marlboro, happily munching away at the grass and exploring residential backyards. Reports say at least six of the legally-owned zebras had escaped from a local private farm on the corner of Bellefield Road and Duley Station Road in Upper Marlboro.
The zebras are walking in a group of two or three. One zebra was seen walking along Croom Road in front of a vehicle, and three others were reported being near a residential backyard walking along the train tracks. A concerned family called 311, afraid that the zebras would be hit by a train if not captured and returned to their farm. At first, the daughter thought her eyes were playing tricks on her, but no, she did see the zebras wandering near the swing set in her backyard. 
Zebras can be legally owned in Maryland. However, according to animallaw.com the following cannot be imported, offered for sale, traded, bartered, possessed, bred, or exchanged live:
Foxes
Skunks
Raccoons
Bears
Caimans,
Alligators
Crocodiles
Wild cats
Wild dogs
Nonhuman primates (lemurs, monkeys chimpanzees, gorillas, organutan, marmoset, loris, or tamarins)
Poisonous snakes in the family groups of Hydrophidae, Elapidae, Viperidae, or Crotolidae.
Prince George's County Animal Control is setting up feeding stations to catch the rogue zebras. If you see the zebras, please call the Prince George's County Animal Services Facility.  
Prince George's Animal Services Facility
Phone: 301-780-7200 
3750 Brown Station Road
Upper Marlboro, MD 20772
What about you? Have you seen the dazzle of zebras lazily walking around Prince George's County? What do you think? Let me know in the comments.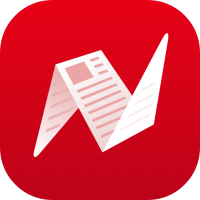 This is original content from NewsBreak's Creator Program. Join today to publish and share your own content.