Don't fret, you can get a replacement
Covid vaccination card

Heather Jauquet/Author
If you are anything like me, you have probably tucked away your COVID-19 vaccination card to keep it in a safe spot. It's probably in a place so safe that you have realized you cannot find it if you need it. That happened to me this week.
With all the stress with the kids returning to school, making sure they have all of their back to school supplies, and making sure to update all of their vaccinations to return to school, I set aside the cards, and for the life of me, I can't remember where I put it. I started to panic, especially since businesses and concert venues are beginning to require confirmation of vaccination status in Maryland. Fortunately, Covid testing is easily accessible.
However, as boosters are becoming available, I want to have my card in hand to have it updated. So I started to go through where I thought I put my card. No luck. But a little internet digging showed me several ways to get a replacement card if I need it.
First, it is recommended that you take a picture of your vaccination card. But if you have forgotten to take a picture and you cannot find your card anywhere, there are way to get a copy if you need one.
Maryland has made it reasonably easy for you to access your vaccination status and share it with whomever it needs it. Especially since many Maryland businesses are requiring employees to provide proof of vaccination or submit to a weekly COVID test.
I received my vaccination from a mass vaccination site
If you attended a University of Maryland Baltimore Vaccination Clinic, you could download proof of your COVID-19 vaccinations from MyPortfolio. MyPortfolio is the site they sent you to fill out the information they needed before giving the vaccine.
Once you are logged into MyPortfolio, your COVID-19 vaccine information should be on the screen. There is also an option to have your vaccination information on your login screen if you have the app. It's easy to pull up and show at a venue if needed.
If you do not see your vaccination information go to the menu on the top left and select COVID-19 from within the "My Record" section of the drop-down menu. From there, you should be able to see the information for the first and second doses of the vaccine. Click an expansion arrow to see both at once.
If you need assistance with MyPortifolio, you can do any of the following for help:
What if I went to another Maryland vaccination site?
If you attended another Maryland vaccination clinic, you could download proof of your COVID-19 vaccinations from Immunet. Immunet is the Maryland Department of Health's vaccine portal.
Go to Immunet, click on request immunization record toward the bottom of the screen. Then, at the top of the screen, click on register today. Then, follow the prompts to create an account and once you have logged into your account, you will be able to see your COVID-19 vaccine record as well as any other vaccines that your health care providers have recorded on the portal.
Other options to reissue your vaccination card include contacting the vaccine sites directly or the MDGoVax hotline: 1-855-634-6829.
What about you? Do you still have your vaccination card, or have you already needed to get a replacement? If you needed a replacement, how easy was it? Let me know in the comments.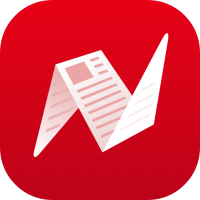 This is original content from NewsBreak's Creator Program. Join today to publish and share your own content.