Free books for everyone
Little Free Library at Spectrum Stage

Heather Jauquet/Author
Without a doubt, I have a house full of bookworms. When the pandemic shut down everything, my husband took our children to the library to stock up on books. We didn't know at the time that the shutdown would last as long as it did. Even though the kids brought home enough books to fill two reusable grocery bags, it wasn't enough.
Yes, we know there are alternatives to the library. For example, we could have bought books online, but my kids read quickly, and that would have been pretty expensive if we decided to go that route. Another option was to download digital books and audiobooks from the library or another free service like Epic that my children could access through their school.
While technology is fantastic and a tremendous help during the pandemic, there is nothing like holding a physical book in your hand and turning its pages.
At one point, we remembered that scattered around Montgomery County are small structures that look like tiny homes sitting on top of a pole. They are called Little Free Libraries. The little libraries are a free book exchange. The concept is simple, "take a book, return a book."
Whenever we go to California Tortilla or Barking Mad near the Spectrum stage, my kids make a beeline for the Little Free Library and always find something to read. We've also brought books that my children have either outgrown or are ready to give to someone else. One time as we finished putting in our last book to give away, a family walked by and started browsing and found the books we had placed in the library. They left with several books apiece for their happy readers. I love the bring a book, take a book concept.
During the pandemic, when the libraries were closed, and we couldn't pick up books, the Little Free Library at Spectrum stage in Gaithersburg was a great place to exchange books. My kids loved getting new-to-them books. It is always a treat to find a new adventure in a book.
Little Free Library side by side
Heather Jauquet/Author
There are two Little Free Libraries, side by side, near the Spectrum Stage. One is for adults, and the other is for children. I love that every time we go, there are new selections. It means that people are using it often.
Have you ever seen a Little Free Library? They come in many shapes and sizes, but the most common version is a small wooden box of books. Anyone may take a book or bring a book to share.
"Little Free Library books exchanges have a unique, personal touch. There is an understanding that real people are sharing their favorite books with their community; little libraries have been called "mini-town squares."--Little Free Library
My family and I love when we stumble upon a new Little Free Library, and my kids always have to take a peek to see what new treasure is inside. We have found them at the Spectrum stage in Gaithersburg and in the Kentlands. Where else have you found them? Let me know in the comments. Maybe we'll see you there on our next adventure!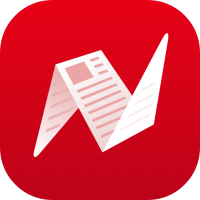 This is original content from NewsBreak's Creator Program. Join today to publish and share your own content.