Get them a Youth Cruiser SmarTrip card
Youth Cruiser SmarTrip Card

Heather Jauquet/Author
The new school year is starting, and if you are anything like me, you are trying to figure out how to juggle all of your children's schedules and transportation to and from activities. I have a high schooler and a middle schooler this year, and both expressed a desire to participate in afternoon school activities. I am all in favor of them trying out new clubs and sports and getting a chance to participate in in-person activities they missed last year.
However, how do I work out transportation for all my kids when there are four of them and only one of me? One way is to meet other parents and arrange a carpool. I have already created a carpool for my teenager when he needs to attend a sporting event, and I cannot drive him.
Another way to provide transportation is to use Montgomery County's Youth Cruiser SmarTrip card. Did you know that all youth, 18 and younger or in grades K-12 can participate in the Youth Cruiser program? It allows them to ride all Montgomery County Ride On buses and select metro buses for free. The program is a free and helpful service for kids who need to get around the county.
How do I get a Youth Cruiser card for my child?
You can go to any of the following places to apply for and receive a Youth Cruiser Smart Trip card.  
Any Montgomery County Public Library
Select Montgomery County schools (contact your child's school to see if they provide Youth Cruiser SmarTrip cards. All MCPS high schools have the cards)
TRiPS Store—8404 Colesville Rd. In the Silver Spring Transit Center (240-773-8747)
Montgomery County Treasury—255 Rockville Pike, Suite L-15 in Rockville (240-777-8930).
Mobile Commuter Store (see www.montgomerycountymd.gov/commute for the schedule).
It is free and easy
Envelope and a Student Youth Trip SmarTrip Card
Heather Jauquet/Author
There is no cost to the card, unless you need a replacement. Replacement cards are two dollars. Any student can apply for a Youth Cruiser SmarTrip card. I learned some things when I went to the public library to get a card for my middle and high schoolers. My children needed to be present with me when I asked for the application. Another mom did not have her teenager with her, and she could still obtain a card. It depends on which location you go to for the card. To be safe, have your teenager with you.
You need documentation that shows your child's name and birthdate:
Birth certificate
Passport
State issued identification
We had to bring my children's birth certificates. Another mom provided her children's passports. One mom was able to use the MCPS ParentVue app that showed her child's picture and birthdate. But when I tried to do the same, I was told by the librarian that it was not enough. They wanted a hard copy of their birth certificates or any of the approved documentation.
You will also need also must present proof of residency: 
State issued ID
Learner's permit
School transcript
School correspondence with name and address
I used the MCPS ParentVue app and showed a digital copy of my children's report card. The report card indicates both the child's name and the address. Another mom presented her own driver's license and verbally verified her child lived with her, and that was enough. It is always better to have a hard copy of residency. A school report card is one of the most accessible pieces for verification because you have that digitally and in hard copy with the student's name and address. 
Once we presented the correct documentation, we filled out the application. The application only took a few minutes to fill out. Once we finished the paperwork, my children were given their cards.
If you are a parent wondering how you will shuttle your children back and forth from their activities, consider the free Youth Cruiser SmarTrip Card provided by Montgomery County. Knowing that my child will be taking the bus with his teammates gives me peace of mind that he will be with a group of kids going to the same destination. It also gives me a way to juggle everyone's schedule. 
What do you think of the county's Youth Cruiser SmarTrip program that allows school-aged children to ride free? Do your teenagers use it? Let me know your thoughts in the comments.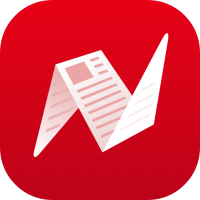 This is original content from NewsBreak's Creator Program. Join today to publish and share your own content.