La Palapa is the perfect blend of a casual and delicious dining experience
The outside of La Palapa

Heather Jauquet/Author
La Palapa, a Spanish word from the Filipino language of Tagalog meaning "petiole of the palm leaf," is an open-sided dwelling with a thatched roof made of dried leaves. The style is helpful in hot weather, and therefore very common on Mexican beaches and deserts.
While Historic Ellicott City is a far cry from a Mexican beach, it is nonetheless and beautiful backdrop to an outdoor dining experience at La Palapa Grill & Cantina. We could not have had better weather for eating outdoors. 
With parking lots overflowing, everyone else seemed to have the same idea of visiting the quaint town at the bottom of the Valley next to the Patapsco River. 
Once a thriving mill town, Historic Ellicott City is now the home to historic streets and architecture to boutiques, shops, art galleries, and various dining experiences.  
It was one of those perfect Maryland evenings for a stroll down Main Street. Do you know the ones? The kind where there's low humidity, the sun is just bright enough to light the way, but not shining in your eyes, and you walk unhurriedly down the sidewalk window shopping while listening to the strain of live music.
Last night as we made our way to La Palapa Grill & Cantina, we saw a wedding in progress at the Main Street Ballroom underneath strings of outdoor bistro lights. We heard music at various outdoor dining venues and couples and families walking the sidewalks for an evening stroll.
La Palapa Grill & Cantina is committed to providing only the freshest and highest quality of Mexican cuisine in a distinctive Hacienda decor setting, a relaxed and friendly atmosphere, with exceptional prices, live Mariachi style music on Sunday's, and the real flavors of México.—La Palapa Mexican Grill and Cantina
We made our way to La Palapa Grill & Cantina, and within a few short minutes, we were seated. The restaurant has several dining options: an indoor dining area, a covered patio, and an alfresco setting. The covered patio and the outside dining under the umbrellas were popular choices with last night's perfect evening. Instead of the expected 20-minute wait time, the turnover was quick, and we were seated within minutes on the covered patio.
Star lantern hanging from the ceiling
Heather Jauquet/Author
The ambiance was excellent, with star lanterns dotting the ceilings and fans moving lazily, providing just enough movement to keep the air moving.  
Ceviche on a tortilla chip
Heather Jauquet/Author
We enjoyed our requisite chips and salsas as we settled in to review the menu. So naturally, we opted for the ceviche for our appetizer, prepared with firm white fish cooked with lime juice, red onions, tomatoes, cilantro, and serrano peppers. The appetizer is the best ceviche I have ever had. The fish was easy to pick up and transport via tortilla chips.
As we peruse the menu, my husband likes to ask our server for their favorite dish. Our server said his favorite menu item was the Arrachera tacos, which my husband promptly ordered. The Arrachera tacos were three soft corn tortillas filled with grilled steak, diced red onions, and fresh cilantro and accompanied by a spicy green tomatillo salsa and black beans. 
I always have a hard time choosing a meal. As a California girl, I am always on the lookout for a good tamale, and I decided on the combination platter to choose two entrees. I went with the shredded steak tamale and the ground beef taco. The tamale was not quite like home, where it is made with pork. But the queso fresco added a nice touch to the tamale. And you can never go wrong with a good taco, especially one with a large hard shell stuffed full. The platter included rice and refrained beans and kept me full. 
We ordered extra to bring home, and for lunch, we will be dining on tacos de Camarones. 
I loved the ambiance and atmosphere at La Palapa. Our server was attentive and answered all of our questions. The weather could not have been better. Looking for a casual and delicious dining experience? Head over to La Palapa Mexican Grille & Cantina in Historic Ellicott City. You will not be disappointed.
Have you been to La Palapa? What is your favorite dish? Let me know in the comments!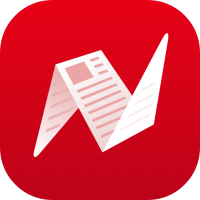 This is original content from NewsBreak's Creator Program. Join today to publish and share your own content.