The track and field athlete scores an official partnership with Doritos
First-time Olympian, Christina Clemons, is a track and field athlete from Landover, Maryland. She is a Waldorf High School graduate and graduated from Ohio State University with a degree in Criminology. Clemons was also named the 2012 Ohio State Athlete of the Year and inducted into Ohio State's Athletics Hall of Fame in 2017.
Clemons gained national attention for wearing a pair of mini Cool Ranch Dorito bag earrings when she secured her spot on the US Olympic Team in the Women's 100-meter hurdles in Eugene, Oregon, during the track and field trials.
Known for her love of accessories, Christina found herself without any earrings the night before she was to qualify for a spot on Team USA. So Clemons made a stop at a Hot Topic in Eugene, Oregon, where a pair of mini Cool Ranch Dorito bag earrings caught her eye. Clemons gained national attention when she wore them during the track and field trials and secured her spot for the US Olympic Team. She bought them because her husband, Olympic gold medalist Kyle Clemons and other athletes call her "Doritos" because of her broad shoulders and tiny waist. Not only that, the earrings matched her outfit.
Hot Topic tweeted the new Olympian and told her they have her covered for her next raced and shared a picture of a pair of the Classic Dorito mini bag earrings that will match her team USA uniform.
After qualifying for the Olympic team, she tweeted, "I made the Olympic team wearing a bag of @Doritos on my ears. Twitter, I need y'all to do your thing! We need to blow Doritos mentions UP."
The shoutout to Twitter worked. Doritos took notice and made it official with a partnership with the Marylander. Now you can just call her "Cool Ranch Clemons." They put an image of Clemons on a bag of Cool Ranch Doritos.
For those keeping it cool, even when running their dreams—Doritos Bag featuring Christina Clemons
Not only does her picture grace the bags of Cool Ranch Doritos, but the chip company also gifted her with a golden pair of mini Doritos bags with a note saying, "Cool Ranch Clemons, because to us you're already golden."
While Clemons was in high school, her former Westlake High School Coach, Elisabeth Shook, said in an interview with the Washington Post, that "Christina was the number one athlete that I had to check she would have snuck in even a little pinky ring or something just to make it her." Athletes were not allowed to race with accessories, so coaches would check Clemons twice to make sure she didn't sneak in even a tiny ornamental before her race.
The Marylander and first time Olympian will be running the Women's 100-meter hurdle race on July 30th. The races begin at 9:45pm. Tune in, but don't blink, or you'll miss it.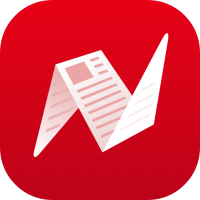 This is original content from NewsBreak's Creator Program. Join today to publish and share your own content.