Who is your hometown favorite?
The opening ceremonies were on Friday, and by the end of the first day of the Olympics, Maryland swimmer Chase Kalisz won Team USA's first gold in the Men's 400-meter Individual Medley. Then, on Sunday, Bethesda swimmer Katie Ledecky wins the silver in Women's 400-meter freestyle. Starting off strong, Kalisz and Ledecky represent Maryland wiith solid wins at 2021 Tokyo Olympics.
We look forward to seeing how fellow swimmers Phoebe Bacon and Andrew Wilson fare in the pool as they compete with the best of the best.
In addition to swimmers, Maryland has contenders in rugby, wrestling, tennis, triathlon, and a Montgomery County teacher will represent Dominica in the triple jump.
Keep an eye out for these Marylanders in the Summer Games.
Abby Gustaitis is a Baltimore-born North Harford High School graduate where she played basketball. She first began playing rugby at the University of Maryland, where she studied sociology and psychology. This first time Olympian is representing Team USA as a prop/hooker in Women's rugby. Catch her Olympic debut as Co-captain of the USA rugby sevens team.
The Women's Rugby tournament begins on Wednesday, July 28 at 7pm (ET). The Women's semifinals will be played on Friday, July 30. The Women's tournament will finish on July 31, with the bronze medal match at 3:30am (ET), and the gold medal match at 6am (ET).
Thea LaFond is a John F. Kennedy high school and University of Maryland graduate. As University of Maryland Terp, Lafond set the record for the school's women's trip jump at 44 feet, 2.75 inches. It's a record that still stands at the university. In addition, LaFond qualified for the Tokyo Olympics In February 2020 at the University at Albany Winter Classic Competition with a 14.33-meter jump.
She will be representing Dominica in the Tokyo games as a triple jumper. During the opening ceremonies in Tokyo Lafond shared duties as a flag bearer for Dominica. Montgomery County will be rooting for this MCPS teacher and role model.
"Thea is such a champion for children – as a mentor, as an educator,"—Principal Joe Rubens, Kennedy Principal in an article on mymcmedia.com
Montgomery County will see wrestler, Helen Maroulis, compete once again in what will be her second trip to the Olympics. Maroulis went to Colonel Zadok Magruder High School in Rockville. When Maroulis was a freshman, she became the first female wrestler to place at the Maryland state wrestling championships.
Maroulis made her Olympic debut in 2016 in Rio becoming the first American woman to win the gold medal in women's freestyle wrestling in the Olympic Games.
Women's freestyle wrestling will be on August 4, beginning at 10pm (ET). The semifinals and medal matches will be on Friday, August 6, beginning at 5:15am (ET).
Maryland will celebrate U.S. Marine Corps Staff Sergeant John Stefanowicz's debut in the Tokyo Olympics. Stefanowicz is a wrestler who grew up in Bel Air, Maryland, before attending Lennard-Dale High School in Pennsylvania. Stefanowicz, who has wrestled for the United States Marine Corps, became the first Marine member of the U.S. Olympic wrestling team since 1992. He will represent Team USA on the U.S. Greco-Roman wrestling team.
Wrestler Kyle Snyder is another wrestler with ties to Montgomery County, attended Good Counsel High School, but calls Woodbine home. Snyder had his Olympic debut in Rio, winning the gold medal at 20 years old and becoming the youngest U.S. wrestler to win gold. Snyder will be defending his title in Tokyo.
Maryland will see Prince George's native Frances Tiafoe, make his Olympic debut in tennis. His most significant win to date was when he, ranked No. 57 in the world in men's singles, beat the number 3 seed, Stefanos Tsitspas in the first round at Wimbledon. Tiafoe, a Junior Tennis Champions Center product in College Park, will be competing in the Men's Singles and Men's Doubles.
Katie Zaferes is a triathlete from Carroll County, Maryland, running track and cross country for North Carroll High School and Syracuse University. Zafares, is a two-time Olympian making her Olympic debut in 2016, placed 18th in the Women's Triathlon with a time of 2:00:55 in the Rio Olympics. She is back in Tokyo, vying for a medal in the Women's Triathlon. You can watch her on Monday, July 26 at 5:30pm.
Check out my series on Maryland Olympians:
Every four years my summer bucket list includes watching the Olympics. We love to cheer on our favorite athletes that inspire us to work harder and go for the gold, no matter what.
With so many Marylanders making their way into the Olympics, which hometown Olympian are you rooting for to bring home the gold? Is watching the Olympics a part of your summer bucket list? Let me know in the comments.
#summerbucketlist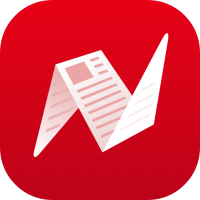 This is original content from NewsBreak's Creator Program. Join today to publish and share your own content.