Check Out These Returning Olympians from Anne Arundel County
It is always exciting to find out that an Olympian is from your hometown. But, do you recognize these Broadneck High School graduates who are returning to the Olympics? They will represent Team USA in their respective sports. 
Farrah Hall is a sailor specializing in the Women's RS:X (Board), windsurfing. Matthew Centorwitz is a track and field athlete specializing in the Men's 1500m race. 
Farrah Hall (RS:X Windsurfer) is a 1999 Broadneck High School graduate. Hailing from Anne Arundel County has campaigned in four Olympic quadrenniums, 2008 through 2020). This two-time Olympian competed in London in 2012 as a sailor in the Women's RS:X windsurfing event and is making her second appearance in the Summer Games competing in Tokyo.
At age 16, Hall taught herself how to windsurf. After high school graduation, Hall taught beginner windsurfing lessons in Martha's Vineyard while working for a windsurfing rental shop. Her passion for windsurfing led her to start a windsurfing club at her college, St. Mary's College of Maryland in southern Maryland where she majored in Biology. She sourced donations for the equipment and taught interested students how to windsurf.
The Women's RS:X windsurfers have already gone through their first round of competition. Continue to watch the Women's RS:X competitions on July 25th beginning at 11:05pm (ET), July 26 at 12:45am (ET), July 27 at 11:15pm (ET), July 28 beginning at 12:05am, July 29 beginning at 12:05am 
My life's work is not just competition, but teaching and mentoring others to achieve their full potential in both sport and life. The sport of windsurfing teaches significant lessons and helps build confidence and life-long skills in all types of individuals. I believe that sport and great mentorship is highly valuable in building the ability to succeed in life.—Farrah Hall
Matthew Centrowitz (track and field) is a three-time Olympian returning to defend his title as the gold medalist in the Men's 1500m. He debuted in the 2012 London Games, placing fourth. He returned to the Summer Olympics in Rio 2016 and grabbed the gold medal. He is back for another round of Summer Games in Tokyo to defend his title. 
Matthew Centrowitz, is a track and field athlete from Anne Arundel County and a 2007 Broadneck High School graduate. After his high school graduation, Centrowitz went on to the University of Oregon. During his time running with the Oregon Ducks, he ran with Kenyan-born American long-distance runner Shadrack Kiptoo Biwott, 2008 Olympian Andrew Wheating, and three-time Olympian Galen Rupp. 
Centrowitz turned professional athlete in 2011 and joined the Nike Oregon Project and was coached by Alberto Salazar, forgoing the opportunity to continue running with the University of Oregon. 
Look for Centrowitz in the Men's 1500 meters event, beginning on Tuesday, August 3rd at 9:05am (Eastern Standard Time). 
Cheer on the Broadneck graduates in the water and on the track as they compete in Tokyo with Team USA.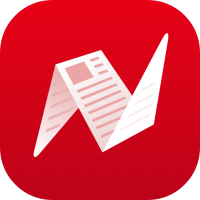 This is original content from NewsBreak's Creator Program. Join today to publish and share your own content.