Check them out on the courts in Tokyo
As a series, we will be highlighting Marylanders who are making their way to the XXXII Olympic Games in Tokyo. The first part of the series focused on first-time Olympians from Maryland: swimmer Phoebe Bacon, 100-meter hurdler Christina Clemons, and gymnast Kayla DiCello.
Check out who is running the courts in Tokyo. Then, make sure to tune in to cheer on these basketball players with Maryland ties representing at the Summer Games.
Kevin Durant (Basketball) Prince George's and Montgomery County
Kevin Durant is a basketball player who grew up in Prince George's County. As he is also known, KD attended his senior year and graduated from Montgomery County's Montrose Christian School in 2006. When Durant participated at the University of Texas, he was the first freshman to win any national player of the year awards. As a result, he was the second draft pick by the Seattle SuperSonics in the 2007 NBA draft.
Durant is a forward for the Brooklyn Nets. But July 23 through August 8th, Kevin Durant will be on the courts in Tokyo. As a three-time Olympian and two-time gold medalist, he will once again represent the USA on the Olympic basketball team.
In a change from previous Olympics where teams had to play in eight games to be the Olympic Champion, this year teams will play in six games; Three in the group phase and three in the Final Phase. The Final Phase includes quarterfinals, semifinals, and gold medal games.
Men's Basketball games will be held July 23 through August 8th, led by Maryland's very own Kevin Durant.
Nicole Enabosi—(Basketball) Montgomery County)
Nicole Enabosi is a power forward who went to Our Lady of Good Counsel High School in Olney, Maryland. She went on to play for the University of Delaware, where she earned a Bachelor of Science Degree in 2019. She continued at the University of Delaware's Alfred Lerner College of Business and Economics to earn her Master's in International Business in 2020.
Enabosi missed the 2018-2019 season when she suffered an anterior cruciate ligament (ACL) injury during tryouts for the Nigeria national team in Atlanta.
Enabosi will be playing for the Nigerian Olympian team in Tokyo. Watch Nigeria play against Team USA on Tuesday, July 27th at 12:40am Eastern Standard Time.
Jerami Grant (Basketball) Prince George's County
Jerami Grant is a basketball player who calls Portland, Oregon his hometown but went to DeMatha High School in Hyattsville.
Grant is the son of Harvey Grant, who played 11 seasons with the NBA. Playing basketball is a family legacy as Grant's uncle, Horace Grant, his father's twin, also played for the NBA.
Grant is a forward for the Detroit Pistons and had a breakout year during the 2020-21 NBA season earning him an award finalist as the Most Improved Player. He averaged a career-high in points per game, averaging 22.3 points and 4.6 reads on 42.9% shooting from the field. His hard work has paid off, and he will be participating in his first Olympics.
You will see him on the courts in Tokyo as he and teammate Kevin Durant represent Team USA playing basketball during the Tokyo Olympics.
Men's Basketball games will be held July 23 through August 8th; make sure to catch these players with ties to Maryland make their way to the gold.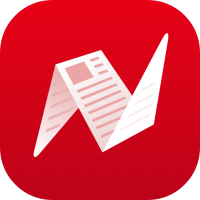 This is original content from NewsBreak's Creator Program. Join today to publish and share your own content.