Check out these first time Olympians from Maryland
Olympic Rings

Alex Smith/Unsplash
This article is part of a three-part series highlighting Olympians who have local ties to Maryland. So tune in and cheer on these hometown athletes. It is pretty exciting to see Maryland represented in the Summer Games. 
After postponing the 2020 Summer Games because of the pandemic, the 2020 Tokyo Olympics will occur in 2021. While the dates have changed, the games will still be branded as Tokyo 2020, home of the XXXII Summer Olympics. The Opening Ceremony begins on Friday, July 23, and the games will run until Sunday, August 8, 2021.
The highly anticipated games will include athletes with local ties to Maryland. So look for these Maryland Olympians when you tune into the Summer Games.
Phoebe Bacon (Swimmer), Montgomery County
Phoebe Bacon, a swimmer from Montgomery County, is a first-time Olympian. She is a 2020 graduate from Stone Ridge of the Sacred Heart in Bethesda, Maryland, and will be a sophomore at the University of Wisconsin in the fall. During the Olympic trials in Omaha, Phoebe Bacon touched 2nd in the 200 backstroke in 2:06.46, securing her spot on the Olympic team. Bacon will swim for Team USA in the 200-meter backstroke. Watch her swim her event on Thursday, July 29th at 7:06am ET.
Christina Clemons (Track and Field), Prince George's County
Christina Clemons, a track and field athlete from Landover, Maryland, is a first-time Olympian. She is a graduate of Ohio State University in 2012 and studied Criminology.  
The night before she secured her spot on the U.S. Olympic team for the 100-meter hurdle, she bought a pair of Dorito bag earrings at a Hot Topic in Eugene, Oregon. She bought them because they matched her outfit. 
The hurdler gained national attention when she wore the mini Dorito bag earrings for her competition. She tweeted, " I made the Olympic team wearing a bag of @Doritos on my ears. Twitter, I need y'all to do your thing! We need to blow Doritos mentions UP." And the rest is history. Just call her Cool Ranch Clemons because her image is now on a bag of Cool Ranch Doritos.  
For those keeping it cool, even when running their dreams—Doritos Bag featuring Christina Clemons
The women's 100-meter hurdle races begin at 9:45pm July 30th. Don't blink or you'll miss it. 
Kayla DiCello (Gymnast), Montgomery County
High schooler Kayla DiCello will be a senior at Northwest High school in the fall and trains at Hill's Gym in Gaithersburg, Maryland. She will join Team USA as she heads to Tokyo as an alternate. She finished 6th in the All-Around during the Olympic Trials in St. Louis. DiCello has already verbally committed to the University of Florida on a full athletic scholarship as a high school sophomore.
Kayla DiCello scores on the final night of the Olympic Trials in Omaha were: 
Vault: 29.433, Uneven Bars: 26.766, Balance Beam: 27.566, Floor: 27.466, AA: 111.231
The gymnastics competition is on Saturday, July 24, 2021, and keep an eye out for DiCello. You never know when you might catch her. As an alternate, anything is possible. Kayla DiCello posted on Instagram, "I'm so incredibly honored to be a part of this team and beyond grateful for the opportunity to travel to Tokyo with Team USA. thank you to everyone for all the love and support❤️"
There's More
This article is part of a 3-series. Look for Part Two of this series on Maryland athletes participating in the Tokyo Olympics.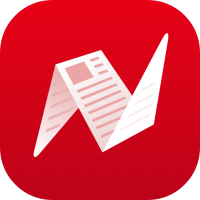 This is original content from NewsBreak's Creator Program. Join today to publish and share your own content.