From cow to cone one scoop at a time
Ice cream neon sign

Heather Jauquet/Author
Happy National Ice Cream Day! The best way to celebrate is by eating some ice cream. Our favorite local store in Gaithersburg is Bruster's Ice Cream off of Frederick Road. Bruster's is nearby and has been the setting of several family celebrations: the first day of school, the last day of school, birthdays, anniversaries, and just because it is on the way home.
Bruster's Ice Cream
Heather Jauquet/Author
Just recently, Bruster's was the backdrop for a time of community building when thunder canceled a recent Wednesday night swim meet. Our local summer team did an impromptu meet-up for a cool treat and laughter. Of course, nothing beats a 90+ degree day better than an ice cream cone with 50 of your closest summer swimming friends.
Maryland Ice Cream Trail
Did you know that Maryland has an Ice Cream Trail? If you wanted to expand your experience with the best of the best of fresh ice cream made on-site, you might want to consider taking a road trip on Maryland's Ice Cream Trail. The trail consists of 10 on farm creameries across the state of Maryland, stretching 290 miles. These creameries offer ice cream from cow to cone.
The trail stretches between Washington County in the west to Worcester County in the east. After the pandemic last year, this is one road trip I look forward to taking this year with my family. Visiting all ten creameries is definitely on my Summer Bucket List.
In its ninth year, the trail highlights Maryland's dairy industry, the public's understanding of dairy farming, and the essential contributions of Maryland's 325 dairy farms.
Be an ice cream trailblazer
How do you get a chance to be a champion ice cream trailblazer? All you need to do is visit and take a photo or selfie at each of the ten creameries. Then, after you collect all of your photos, email them with your name and contact information to icecream.trail1@maryland.gov or your chance to win not only the title for 2021 Maryland's Best Ice Cream Champion trailblazer but also the prizes that go with it.
Prizes include,"$50 gift certificate to the creamery of your choice, a copy of the children's book Tales of the Dairy Godmother: Chuck's Ice Cream Wish, the 2021 Maryland's Best Ice Cream Champion Trailblazer trophy, and Ultimate Bragging rights!"
Don't forget to download the ice cream trail flyer and share your pictures on social media #MDicecreamtrail! Make sure your photo identifies which creamery you are visiting.
Central Maryland
Broom's Bloom Dairy (Harford County) 1700 S. Fountain Green Road (MD 543), Bel Air, MD 21015 www.bbdairy.com Phone: 410-399-COWS (2697)
Keyes Creamery (Harford County) 3712 Aldino Road (Entrance On Hopewell Road), Aberdeen, MD 21001 www.keyescreamery.com Phone: 443-619-4975
Prigel Family Creamery (Baltimore County) 4852 Long Green Road Glen Arm, MD 21057 www.prigelfamilycreamery.com Phone: 410-510-7488
Eastern Shore
Chesapeake Bay Farms, Inc. (Worcester County) 8905 Logtown Road, Berlin, MD 21811 www.supportlocalcows.com Phone: 410-629-1997
or
4111 Whitesburg Road Pocomoke, MD 21851 Phone: 443-373-8487
Kilby Cream (Cecil County) 29 Strohmaier Lane, Rising Sun, MD 21911 www.kilbycream.com Phone: 410-658-887
Nice Farms Creamery (Caroline County) 25786 Auction Road Federalsburg, MD 21632 www.nicefarmsmd.com Phone: 410-829-4456
Western Maryland
Misty Meadow Farm Creamery (Washington County) 14325 Misty Meadow Road, Smithsburg, MD 21783 www.mistymeadowsfarmcreamery.com Phone: 301-824-2112
Capital Maryland
Rocky Point Creamery (Frederick County) 4323 Tuscarora Road, Tuscarora, MD 21790 www.rockypointcreamery.com Phone: 301-874-5810
South Mountain Creamery (Frederick Maryland) 8305 Bolivar Road, Middletown, MD 21769 www.southmountaincreamery.com Phone: 301-371-8565
or
South Mountain Ice Cream Shop 50 Citizen's Way, Suite 101, Frederick, MD 21701 Phone: 301-383-8790
Woodbourne Creamery at Rock Hill Orchard (Montgomery County) 28600 Ridge Road, Mt. Airy, MD, 21771 www.rockhillorchard.com Phone: 301-831-7427
Have you taken a tour of Maryland's Ice Cream Trail? Which creamery is your favorite? Let me know in the comments!
#SummerBucketList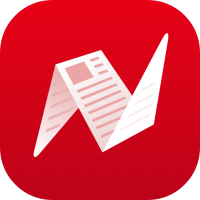 This is original content from NewsBreak's Creator Program. Join today to publish and share your own content.