Taco Lovers, McCormick is Calling You for Your Dream Job
Row of tacos

Jeswin Thomas/Unsplash
Hunt Valley, Maryland--Taco connoisseurs, your dream job awaits. In a nationwide call-out, Maryland's McCormick & Company is searching for their first-ever Director of Taco Relations. While the company is in Maryland, you will have an opportunity to check out taco trends across the country.
Do you have what it takes?
Do you think you have what it takes to be the Director of Taco Relations? McCormick & Company is hiring for this original job listing, and the right person can earn up to $100,000 for being a resident taco expert.  
As long you are 21+ years old, live in the United States, and not a current McCormick employee or contractor, you have the chance of being the "official eyes and ears for all things tacos."
The ultimate responsibility for the Director of Taco Relations is to bring together and unify all taco lovers, young and old, in the name of tacos!—McCormick & Company
The job includes working with the McCormick Kitchens team to develop taco recipes, travel the country searching for the latest in taco trends, and be in -the-know on the latest in taco seasoning mixes. 
Are you an expert in promoting social content a la Emily in Paris? Just as Emily highlights her Parisian adventures,  you would collaborate with the McCormick Creative and Social teams to celebrate taco-themed moments and ask all the taco-laden questions: soft shell or hard shell? Best seasonings to make the flavor pop? Can anything be made into a taco? By the way, the answer is yes. Everything is better as a taco.  
Can you share tips and tricks? Do you have superb communication skills, and can you answer consumer questions? Do you have out-of-the-box ideas? If you have excellent storytelling skills, this job is perfect for you.
So how do you apply?
Applicants need to "submit a creative video showcasing their personality and passion for tacos and why they should be the first-ever Director of Taco Relations."
Why is Being McCormick's Director of Taco Relations your dream gig?—McCormick & Company
Videos should be 2 minutes long and have original content. And while you are at it, keep it clean and legal! Highlight only the very best and most innovative ideas as to why you are the best candidate. Then, be ready to answer their most important question, "Why is being McCormick's Director of Taco Relations your dream gig?"
Let's be honest, doesn't this sound like a dream job? Eat and talk tacos? Travel the country. You could very well be the next social media darling of all things taco and get paid for it. 
The part-time job runs from September through December, with the opportunity to work remotely and attend virtual meetings. In addition, there is an opportunity to visit the McCormick Headquarters in Hunt Valley, Maryland. 
The job application closes on July 20, 2021. So act now for a chance to be the resident taco expert at McCormick. What could be better? Good luck, and may the odds be ever in your favor.
Are you going to apply? Let me know in the comments. And if you are chosen, I'd love to interview you! Please drop me a comment and keep me in the loop. 
Follow me to see more articles like this.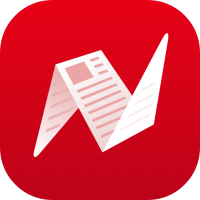 ...
This is original content from NewsBreak's Creator Program. Join today to publish and share your own content.