Teachers have concerns
Back to School Sign
Deleece Cook/Unsplash
On July 9, 2021, in the latest of a string of updates, the Centers for Disease Control and Prevention (CDC) provided guidance for COVID-19 prevention in K-12 schools for the 2021-2022 school year. 
In their latest update, the CDC acknowledged that "Students benefit from in-person learning, and safely returning to in-person instruction in the fall 2021 is a priority." School systems should continue working with their local public health officials to reevaluate masking mandates for each area.
What does that mean for MCPS?
For the time being, Montgomery County Public Schools has maintained that staff and students returning to in-person instruction will continue with the current masking guidelines no matter the vaccination status.  
Schools will be at 100% capacity, 5 days a week, and maintain mask-wearing while in the building and on buses. Mask-wearing will not be required, though highly encouraged while outside. The 6-feet physical distancing has been reduced to 3 feet. 
Schools will continue to provide masks, gloves, disinfectant wipes, and PPE for specific special education interactions. Schools can remove pandemic signage. Once again, students and staff can use bathrooms, lockers, cubbies, hallways, and water fountains as they had pre-pandemic. Students can fully utilize outdoor play areas.
There will no longer be asynchronous Wednesdays, weekly attention forms, pool testing, or restrictions for out-of-state travel.
Some of the language presented in the MCPS Better than Ever video shared with the Montgomery County BOE at their June 29, 2021 meeting has teachers concerned. For example, if a staff member or student has COVID-like symptoms, they should stay home and consider getting a COVID-19 test. However, the language is suggestive and not definitive concerning staff returning to in-person instruction with children who are either ineligible or will not receive the vaccine.  
Without student vaccine data available, staff will have to rely on the "honor system" in hopes that everyone who is able has received the vaccine. There are also concerns about the Delta variant, which appears to be more communicable. According to Your Local Epidemiologist, Dr. Katelyn Jetelina, the Delta variant, "has a 1000% higher viral load and is 200% more transmissible than the wild strain changes the game." Teachers are concerned as guidelines are updated, restrictions are lifted and lessened, and subjective language is used in communications sent out to school communities. 
While not dramatic, Maryland's cases, positivity rate, and hospitalization numbers are starting to creep up. 
A layered approach
The CDC encourages a layered approach to bringing students and staff back to school safely.
Eligible individuals need to be vaccinated.
If kids are not vaccinated (or too young to be vaccinated), they need to remain physically distant, wear masks, wash hands, have ventilated classrooms, implement surveillance testing.  
If individuals are ill, they need to stay home.
As a part of the layered approach, the CDC recommends that if and when "school administrators decide to remove any prevention strategies based on local conditions, they do so one at a time and monitor the effect for any increases in COVID-19 cases. In addition, schools should communicate their strategies and any changes in plans to teachers, staff, and families, and directly to older students, using accessible materials and communication channels, in a language and at a literacy level that teachers, staff, students, and families understand."
In an email, MCPS spokesperson Gboyinde Onijala told WTOP, "Tentative mask guidance for the 2021-2022 school year will be provided in late July/beginning of August."
What do you think of the new CDC guidelines to returning to school buildings? Should students and staff remain masked while in the school building? Do you have any concerns with the new Delta variant? Let me know your thoughts in the comments. 
Follow me to see more articles like this.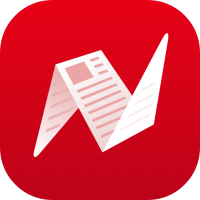 ...
This is original content from NewsBreak's Creator Program. Join today to publish and share your own content.