Gaithersburg Parish Remembers Beloved Priest
Fr. Tony

Heather Jauquet/Author
Last month, the St. Rose of Lima community in Gaithersburg was sad to discover that one of their beloved visiting priests, Reverend Anthony Krisak, had passed away. Father Tony, as he preferred to be called, was a pillar in the St. Rose community. He is remembered for his bright smile, contagious laughter, reflective homilies, and liturgical singing.
Before the pandemic, Father Tony celebrated Mass regularly with the parish, often sharing a thoughtful reflection from a book, poem, or play that resonated with him or singing a part of a hymn. Then, he shared his thinking with parishioners and tied it to the Sunday's readings or Gospel.
Father Tony Krisak's ministry spanned five decades. He started as a parish priest in the diocese of Trenton, New Jersey. His doctoral pursuits later led him to Washington, D.C., and to the St. Rose of Lima parish, where he participated in many roles over 32 years. He was guest presider, director of liturgy, pastoral associate, parish administrator, confessor, catechist, family faith formation speaker, and the leader of many retreats.
Members of the St. Rose congregation remember his participation in many sacramental moments. He shared in baptism, first Eucharists, marriages, funerals, singing the Easter Exsultet, and participated in the St. Rose's annual fiestas.
Father Tony will forever be woven into the tapestry that is St. Rose—Christine Jeffrey, Director of Liturgy and Adult Faith Formation at St. Rose of Lima Church
During the sermon at the funeral Mass for Fr. Tony, Father Melvin Blanchett said, "Faith is the surrender of the entire person to God who has revealed themselves; it is an attitude of deep trust, in the goodness of God. Faith is that virtue that allows us to say my life is not my own. And there is a power at work in me which can do infinitely more than I can or imagine."
Father Tony's life reflected his deep faith, and his vocation allowed him to share that faith with others. However, his love for his family, friends, and parishioners makes his loss even more profound for those who knew him.
In 1 Corinthians 13:13, we read, "And now these three remain: faith, hope and love. But the greatest of these is love." While love is lauded as the greatest of the "three sisters" because it is an example of God's love for us, genuinely wanting what is good for someone else. Father Blanchette further explained in his sermon, "To go forth in love is to bring the good news to others."
Sharing love through the good news is how Father Tony lived. He shared love by making the liturgy of the word relatable and reflective for those who heard him preach. It is this relatability that allowed people to become closer to God.
According to the poet Charles Péguy in his poem, Le Porche du mystère de la deuxième vertu (often translated in English as The Portal of the Mystery of Hope), he characterizes hope as the frailest of the three sisters: faith, hope, and love. In a post in Catholic Kung Fu, while Péguy characterizes hope as naïve, he also characterizes hope as one that looks at each day as a new opportunity, and therefore hope is also indestructible.
"For this reason, Péguy insists that hope is the greatest virtue and at the same time the 'littlest' virtue"—The Portal of the Mystery of Hope, Catholic Kung Fu, November 26, 2010
That indestructible hope describes Father Tony. Father Blanchett further explains, "Father Tony was a man of hope and optimism…Hope is closely tied to faith for it is the virtue that enables one to look beyond this world to a fulfillment for a peace on high with God. Hope is that virtue that enables us to recognize the presence and activity of God and through and beyond the passing of this world." This is true of Father Tony and the legacy he leaves us.
"May gratitude be our last prayer for Father Tony, because gratitude is the memory of the heart where he will live forever." —Reverend Melvin C. Blanchette, P.S.S. at the funeral Mass for Rev. Anthony Francis Krisak, S.T.D.
"You have put on Christ, in Him you have been baptized. Alleluia! Alleluia!" Fr. Tony, you are missed. Thank you for your contributions to the community.
Eternal rest, grant unto him, O Lord, and let perpetual light shine upon him.
Follow me to see more articles like this.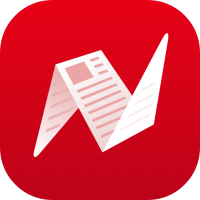 ...
This is original content from NewsBreak's Creator Program. Join today to publish and share your own content.