Focusing on the Socratic method
Students working together

Van Tay Media/Unsplash
School districts focus on subjects taught independently of one another. But not all school districts focus on interdisciplinary studies. Many times subjects are taught independent of one another.
Our education system is so focused on test scores and getting into college that we miss the forest for the trees. As a result, we overlook the importance of "soft skills" like teamwork, adaptability, time management, and leadership.
High Tech High in California offers a different approach to education focusing on the Socratic method of teaching and learning.
In the documentary "Most Likely to Succeed," viewers follow a freshman class and learn how students are introduced to a Socratic way of thinking. Students are given two teachers: a humanities teacher and a hard science teacher. The program is project-based. Students, staff, and overall school are "graded" on Exhibition night. Exhibition night is a time for the community to see what has been taught, learned, and accomplished.
Many teachers feel hampered by "teaching to the test." Most school districts view test scores and disregard the growth if students still tested below grade level. Thus, teaching to the test is encouraged by extrinsic motivation instead of intrinsic.
Project-based and student-led learning is dissent from traditional teacher-led classroom practices. The students get first-hand experiences with leadership, time management, cooperative learning, empathy, and motivation.
Educators want to and need to teach the basics of the ABCs and 123's, but they also want to encourage in-depth discussion, metacognition, and intrinsic motivation. Traditional teaching methods can chafe because it looks a lot like teaching to the test instead of digging deep into the curriculum.
What's next once we have taught our children to answer questions on a test? How do we take what they've learned and apply it beyond the classroom? How does it translate to the workplace? How many of our bright students have difficulty with the soft skills integral to most working environments? And what can we do to integrate soft skills in a traditional classroom setting?
My children are in programs in Montgomery County that encourage thinking outside of the box. Three of my four children are part of non-traditional educational programs. They had to apply to and test into these programs.
The Global Ecology House provides students with the knowledge and understanding of the science and cultural, social, political, economic, and technological conditions that affect the quality of life on our planet. Students will get a broad background of ecological information from which they may pursue a variety of environmental perspectives. The program also offers a unique computer-assisted approach to the study of environmental science and social studies, including networking with students and schools, locally and around the globe. Students will be challenged to develop a global ecological perspective as they investigate historical and current issues related to the earth's natural resources.—Montgomery County Public Schools
My high schooler is part of a Global Ecology program in Montgomery County that focuses on environmental stewardship. My middle schooler is part of a program where her focus is on advanced math, science, and computer science. My upper elementary school student is in a humanities program.
The mathematics, science, and computer science program is much more than accelerated mathematics courses. Students have opportunities to work with professional scientists and mathematicians from government agencies. The program offers access to many academic competitions and the opportunity to conduct fieldwork. Throughout all of their specialized coursework, students work with an academic cohort to conduct independent inquiries using mathematics, computer science, and the scientific process to solve real-world problems.— Montgomery County Public Schools
What do all three of these programs have in common? The programs are interdisciplinary, project-based, and require both independent and group work.
The center for enriched studies focuses on critical thinking skills, problem-solving skills, and communication skills.—Montgomery County Public School
Education should not just be about breadth but also depth. It should always integrate soft skills.
Teacher-led lessons with kids sitting in neat rows should be a thing of the past. Instead, we should strive for our children to learn to think for themselves, offer their opinions and insights, and work cooperatively. Metacognition, scaffolding, pushing for depth is how we should be teaching.
Towards the end of the documentary, a classroom of seniors was asked: Would you instead learn something more valuable and relevant to your daily life or how to ace the test?
Every student answered, "To ace the test." Their answer makes me think we are failing our students if that is the end goal for students, parents, and education.
Education should not be to "ace a test." It should expand students' depth of knowledge to do more than memorize facts and pass a test. Education should change to encourage students to learn and apply these soft skills, which will be integral in the workplace.
It takes a particular mindset and willingness from teachers and administrators to step aside and let students own their learning. Such a change also needs parental support to trust the process. To change education from teacher-led to student-led and teacher-guided is uncomfortable. It changes the measuring stick. It would change our perception of what a classroom experience should be. What will we happen when we do that? Let us find out.
Montgomery County Public Schools do offer several programs that encourage interdisciplinary learning. For example, teachers work together to provide assignments and projects that work across the subject areas. But there are only a handful of those programs.
Every student in the county should have access to field trips to scaffold background knowledge. Teachers should work together to work across the curriculum. Students should be held to the same high standards and expectations across the school system.
What do you think? Should we focus on "acing the test" or developing skills that will give them what they need to enter higher education and workplace environments? Let me know your thoughts in the comments.
Follow me to see more articles like this.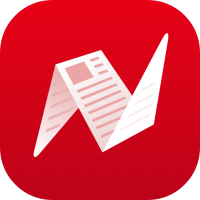 ...
This is original content from NewsBreak's Creator Program. Join today to publish and share your own content.