Lemon Sticks are as Baltimore as picking crabs
Platter of Lemon Sticks
Heather Jauquet/Author
Sunny days, crowded sidewalks, sweet minty tartness in one colorfully unique summer treat that is quintessentially Baltimore. If you lived in Baltimore, you no doubt know what I'm talking about. It goes by different names: Lemon Stick, Lemon Peppermint, Peppermint Umbrellas. But no matter what you call it, you will easily recognize a staple of Baltimore childhood memories: A soft red and white King Leo's peppermint stick stuck inside the middle of a bright yellow lemon half.
No one knows the history of how the Lemon Stick came to be synonymous with Baltimore summers. Some suspect that it was invented as a treat and sold at the Baltimore Flower Market. One article in the Saveur mentions that the treat came from 18th Century England. Another claims a member from the Baltimore Women's Civic League saw it featured in a festival in France and brought the idea to Baltimore.
Lemon Stick
Heather Jauquet/Author
The earliest documentation of the Baltimore treat is from a 1911 child's essay featured in the Baltimore Sun. And in 1943 another Baltimore Sun article describes, "Girls in sprightly costumes will thread the crowd selling boutonnieres, lemon sticks and caramels" during the Flower Mart held on Mount Vernon Place. It was said that even in 1943 the Lemon Stick was considered a children's treat. But not anymore. The Lemon Stick is for everyone, adults and children alike.
The first time I remember trying the lemon "drink" was at the Arbutus Arts Fair more than 15 years ago. As people visited the stalls looking at arts and crafts, there was one dedicated to the Lemon Stick. The sticky sweet and sour goodness was a throwback to my husband's childhood.
On Father's Day, one Baltimore grandmother watched her granddaughter prepare Lemon Sticks. She remembers being introduced to the goodie when she was a young girl visiting Mount Vernon Place.
Earlier this year, the annual Flower Mart was held virtually. Although the events were held online, the Mount Vernon Conservancy sold Lemon Stick Kits to be enjoyed in person. The kits were available online for $8 apiece which included 2 lemons, 3 peppermint sticks, and instructions on how to prepare the treat. Each kit was accompanied by a package of flower seeds to plant in a container or your garden.
King Leo's peppermint sticks
Heather Jauquet/Author
This two-ingredient delicacy is simple to make. All you need is a lemon and a soft peppermint stick. Don't use a candy cane, you want to use the preferred King Leo peppermint stick. The stick needs to be soft enough to bite off the top. As you suck on the porous peppermint stick it dissolves and the tart lemon juice comes through.
Prepping Lemon Sticks
Heather Jauquet/Author
Before sticking the stick into the lemon, you'll want to roll the chilled lemon on the table to soften up the pulp. Cut the lemon in half crosswise and put the stick into the middle and voila! You've got yourself the famous Baltimorean treat, the Lemon Stick. You can also use your stick to mash the pulp to get all the tart goodness pooled into the lemon half and suck the juice through your peppermint "straw" to get a mashup up of minty tartness for those hot summer days.
The Lemon Stick is as Baltimore as Edgar Allen Poe and picking crabs sprinkled liberally with Old bay.
Have you ever tried a Lemon Stick? Are they a staple of your childhood memories? What makes you think of summers in Baltimore? Is it the Arbutus Arts Fair? The Fireman's Carnival? Lemon Sticks? Or picking crabs with family? Share it with me in the comments! I'd love to know!
Sources:
Chavez-Bush, Leigh. "Lemon Stick." Atlas Obscura, Atlas Obscura, 17 Dec. 2018, www.atlasobscura.com/foods/lemon-stick.
"Flower Mart at Mount Vernon Place (MVPC): Baltimore, MD." MVPC Flower Mart, 12 May 2021, flowermart.mvpconservancy.org/.
"Lemon Sticks." House of Nash Eats, 1 June 2021, houseofnasheats.com/lemon-sticks/.
October 25, 2000. "Baltimore Lemon Stick." Saveur, 29 Mar. 2021, www.saveur.com/article/Recipes/Baltimore-Lemon-Stick/.
Richard Gorelick, The Baltimore Sun. "Consider the Lemon Stick." Baltimoresun.com, 3 May 2013, www.baltimoresun.com/food-drink/bs-fo-flower-mart-lemon-peppermint-20130430-story.html.
Follow me to see more articles like this.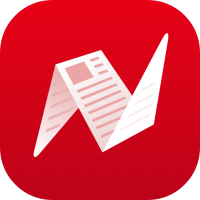 ...
This is original content from NewsBreak's Creator Program. Join today to publish and share your own content.