Montgomery College Banner
Heather Jauquet/Author
With the approval to vaccinate 12-17 years olds, it is easier than ever to get your vaccinations. Mass Vaccination sites remain open. However, Maryland's Governor Larry Hogan said that the Mass Vaccination sites are phasing out and people will be able to receive vaccinations at local clinics.
For the time being, if you are a Montgomery County resident, it is quick and easy to get a vaccination at Montgomery College's Germantown Campus.  
All of our key health metrics are at or nearing their lowest levels, while our vaccinations continue to outpace the country. As we near the end of the pandemic, we continue to strongly encourage anyone who hasn't gotten vaccinated yet to do so. It is the best way to protect yourself against getting sick from COVID-19 or spreading it to others."—Governor Larry Hogan
Maryland is at its lowest COVID-19 numbers since March 2020. As of the writing of this article, Maryland has 121 positive cases as compared to one year ago when Maryland had 561 positive cases and the numbers kept climbing. Currently, 56.49% of Montgomery County residents are fully vaccinated and 64.58% have at least one dose.
Montgomery County 593,536 (56.49%) Fully Vaccinated 678548 (64.581%) At Least One Dose  —Maryland's Department of Health COVID-19 Dashboard
If you are a Montgomery County resident it is quicker and easier than ever to get a vaccination at the Mass Vaccination site at Montgomery College's Germantown Campus. They will take walk-ins and or if you feel so inclined, you can schedule an appointment.  
Vaccine Parking sign
Heather Jauquet/Author
I was able to schedule my teenagers for their vaccination at the same time. The whole process was easy. You can go to the GOVAX website and easily schedule your appointment. 
Bioscience Education Center
Heather Jauquet/Author
The vaccinations are given at the Bioscience Education Center (BE) on the campus. Parking is in Lot 3. It's very easy to get to and there are plenty of helpers to guide you to the parking area. Throughout the building, there is always someone to guide you to where to go.  
Sign to tell you how to prepare for your vaccination
Heather Jauquet/Author
The first stop is the check-in area where they verify your identification. As my children do not have state IDs, my driver's license was enough to verify my identity.  
From there we were directed to the vaccination room where there were multiple stations. My teenagers were at nearby stations where they once again verified my identification. They confirm my children's birth dates and which dose they were receiving. For both, it was the first dose. They gave me their card and told me when to return. They will also send me an email to schedule a return appointment in three weeks. The nurses asked questions about any previous allergies.
Sign directing visitors to the observation area
Heather Jauquet/Author
From there we were directed to the waiting room where we waited for 15 minutes to see if there any adverse reactions to the vaccine. 
That what was it.
We arrived around lunchtime during the week. One of the guides told me that we came at the perfect time as there it was a light day and no line. One of the benefits of scheduling an appointment versus walking in is that we could be guaranteed to be seen right away. Everything moved smoothly and efficiently. It was much like my experience at M&T Mass Vaccination Site in March.
I am impressed with smooth the process was for us to be seen, given the vaccine, and to wait. We were in and out in less than 30 minutes. Throughout our time there we saw a constant flow of people arriving and leaving. We never had to wait for more than a minute or two to be seen at any checkpoint.  
Disclaimer: I'm not a doctor. Each person needs to make their own decision based on the information that is made available to us. I highly recommend doing your research and consulting your doctor to decide what's best for your family. This is not a decision to be made lightly. Before deciding to vaccinate our teenagers, my husband and I looked at a lot of research before making our decision. I messaged a friend who is a virologist/immunologist and she gave me all the data and research to review. We ultimately decided to vaccinate our children. My children are going to school in person and I wanted them to have every defense available again getting COVID-19 and the effects of long COVID. You need to make your own decision that fits your family.
Have you gotten your vaccination yet? What have your experiences been? Have you made a decision to vaccinate your teenagers? Let me know in the comments! Thanks for reading.
Follow me to see more articles like this.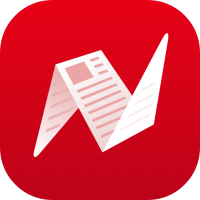 ...