Where to go for ono-licious food in Lahaina
Ono-licious breakfast from 808 Grindz Cafe

Heather Jauquet/Author
About 10 years ago my father treated my husband and my brother to a sunrise bike ride down Haleakala. They had an incredible time and enjoyed it immensely. If you ever get an opportunity to ride down this mountain, do it! If you are lucky, you will also get awesome Maui-born and raised, Kimo Rice as your tour guide.
After the early wake-up and biking 23 miles down a mountain, they were hungry! When they asked where to grab breakfast they were directed to the North Shore Cafe in Haiku. They had the best macadamia nut pancakes and my father insisted on bringing the entire family back later in the week for an amazing breakfast.
Five years ago, we found ourselves back in Maui with no North Shore Cafe in sight. After a little research, I found 808 Grindz Cafe in Lahaina was an offshoot of the North Shore Cafe. The North Shore Cafe in Haiku closed in 2013 and reopened in Lahaina as 808 Grindz Cafe.
This small hidden gem is nestled on a strip with other shops. If you blink, you'll miss it. What sets it apart from the other storefronts is the long line of people waiting to pick up their breakfast. Pre-pandemic, they were waiting for a seat in the small cafe. You can't beat their menu or pricing.
808 Grindz Cafe is one of the best restaurants in Maui. When I asked Maui local and tour guide Adam Kauiliehu where to go for good eats his first response was 808 Grindz Cafe.
With its reasonable prices, huge portions, and ono-licious food this is a Maui must for locals and visitors. It is always at the top of our recommendations when friends and family ask where to go in Maui.
It really is hard to choose just one favorite from their menu. However, we never leave the restaurant without an order of macadamia nut pancakes with their famous mac-nilla sauce. This time, my husband and I ordered our own full stack because we didn't want to share.
For years, my husband has tried to recreate their signature mac-nilla sauce in our Maryland kitchen but has yet to come to close to the deliciousness we know and love. If you order nothing else, you MUST order the pancakes with the mac-nilla sauce. Our tour guide, Kimo Rice said when the food is so good locals say "it broke da mouth." This food certainly does!
808 Grindz Moco
Heather Jauquet/Author
I like a savory dish alongside my sweet pancakes and this time we also ordered the 808 Grindz Moco. According to their menu, this dish is a homemade marinated beef patty with 2 eggs any style, rice, and brown gravy. It was ono-licious. However, how did I miss their spam moco?!? That will be my next order when we visit again.
808 Grindz Cafe Menu
Heather Jauquet/Author
808 Grindz Cafe has a reasonably priced menu. Check out their food creations on their $8.08 All Day Menu, the Da Ali'i Menu, 808 Grindz Bene-menu, $7.75 Moco menu, or their $6.75 Kama'aina menu. Don't forget their waffles and pancakes specialty menu.
Door with directions at 808 Grindz Cafe
Heather Jauquet/Author
Their food is a family favorite and one that we will recommend to anyone who will listen. With COVID-19 precautions in place, there is no dine-in option. However, they are still providing ono-licious carry-out meals. If you want breakfast, call at 7am to secure a spot in line. After you give them your order, they'll give you a time that your food will be ready. I guarantee the wait is so worth it. Don't be deterred by the busy signal. They will answer.
Even though my husband called first thing in the morning there was already a long line because of their popularity. But worth the wait. I know I already said it once, but it bears repeating.
Grindz Cafe Sign
Heather Jauquet/Author
808 Grindz Cafe has two locations: 843 Waine'e Street in Lahaina and 75-5660 Kopiko plaza in Kona.
Have you been to 808 Grindz Cafe? What do you think? What is your favorite menu item? I don't think I can ever leave without getting an order of their macadamia nut pancakes.
Drop me a comment and let me know your favorite menu item or restaurant that I need to check out. Mahalo!
#HiddenGems
Follow me to see more articles like this.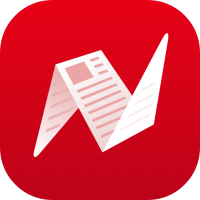 ...