Tropical Toes Shop
Heather Jauquet/Author
Situated at the entrance of Whaler's Village and just steps from Kaanapali Beach is the perfect location for Tropical Toes. This shop is owned and run by Terry and Tracy Duda.
Tropical Toes Shop
Heather Jauquet/Author
erry and Tracy are a friendly couple who have been selling customized anklets and toe rings for 28 years. What started as several square feet in his parent's store on Front Street when Terry was a young man, later grew to 12 locations. Now, Terry and Tracy focus on their flagship shop on Kaanapali Beach and their online store.
Terry is a long-time Maui resident. He grew up helping his parents sell clothes in their Front Street store. Later, he decided to "grab some floor" in their store and began selling jewelry. Looking to expand his selection, Terry went to a jewelry convention in Las Vegas and bought baby rings using them as toe rings. It went so well, that Terry found his niche selling customized toe rings and anklets.
Terry comes up with his own concepts and designs and works with the artist, Karen Miller-Grady. Miller-Grady is a former Maui resident and now resides in South Carolina. The two collaborate over FaceTime calls. She drafts the concepts and together they create customized designs for the jewelry. They are currently working on a new wave design that I can't wait to see.
The toe rings have a low profile so that when fitted properly they don't pinch, rub, or chafe the toe. I didn't know that having a properly fitted toe ring would mean I would never have to remove it for my sport of choice, running. It can stay all year long. However, as a dual-purpose ring, I could wear my jewelry on my pinkie or as a mid/knuckle ring during the winter months if I wanted the bling, but couldn't show my toes.
"All of our rings have a nice low profile to be as comfortable as possible to wear everyday…all year long. Whether its flip-flop season or wet/snowy season." —Tropical Toes
The rings come in different styles all originating with Terry. Two of the ring designs are a tribute to Terry's daughter Brittany and son Brandon.
Kealoha Toe Rings
Heather Jauquet/Author
The Kealoha, his daughter's middle name, is all hand carved plumeria (the traditional Hawaiian lei flower) linked by the double Maile leaf (the Maile in Hawaiian represents long life and unity). Keaholoah means "of love."
The Ali'i toe ring
Heather Jauquet/Author
Ali'i, his son's middle name, means royalty and is the perfect name given to this diamond band.
Terry and Tracy only use SI clarity and never anything lower than "G-H" color diamonds. When Maui was closed to tourists during the pandemic, Tropical Toes customers sought their new pieces online, choosing to splurge on the diamond toe rings to make up for missing their annual vacation in Kaanapali Beach.
The Leilani toe ring with stackable accent bands above and below the custom design
Heather Jauquet/Author
In addition to customized designs, Tropical Toes also has 1mm classic bands that can beautifully accent the custom design to stack above and below the ring. You can play with metals and create a two tone design. Or you can choose custom design accent rings like the Hilo braid and stack that with a classic wide band. The possibilities are endless.
As Terry fit me for my two-toned Leilani toe ring, I noticed that he had to work it on with a little help from Windex (Yes, Windex). Windex helps to place and remove the ring and keeps the jewelry clean without creating the buildup you can get from using soaps or lotions.
Afraid that the ring would be too tight because of all the swelling I've had from cancer treatments, I wasn't sure that I would be able to comfortably wear my new jewelry. But I learned that you want to work the ring on so that it gets past the toe pad, but not so tight it doesn't have some movement. If fitted correctly, the toe pad will prevent the ring from sliding off. I can say that I have been able to swim in the ocean without losing my new jewelry.
You also don't want the ring so loose that it moves up and down the toe as you walk. It should sit comfortably between the knuckle and the toe pad. After hiking more than four miles two days in a row, I can say that getting a custom fitted toe ring is absolutely the best way to go if you are looking for a piece of jewelry to adorn your feet. Terry was right, it felt so comfortable, I forgot it was there unless I looked down.
Anklets with a plumeria charm
Heather Jauquet/Author
I initially stopped by the shop because I admired their beautiful customized anklets. They have several designs. The scrollwork and the rope are two of their best sellers.
When I met the owner, Tracy Duda, I was unsure if they would have anything that would fit around my ankle because chemo has played havoc on my body and everything has swelled, including my ankles. But when I stopped by, Tracy was so friendly and pleasant. She assured me they could customize any anklet to fit me.
Infinity design anklet with plumeria charm
Heather Jauquet/Author
Tracy took the time to look at my ankle, make suggestions, and size it. She told me to come back the next day and they would have a custom fit anklet for me. Her friendliness made it so easy to come back and revisit their shop.
When I returned, I met her husband Terry and he tried the anklet on me. Seeing that it was too big, I had resigned myself to never finding an anklet to fit. But he told me it was easy to take links out and while I waited, he resized my anklet. It also gave me time to browse the pretty pieces in their display case. Within minutes, I had a perfectly fitted anklet, a new plumeria charm to go with it, and a new toe ring.
I love their designs and attention to detail, right down to the small tag on the anklet that is in the shape of the island of Maui to remind you of your visit. I loved the pieces so much I came back to buy another ring, this time with the Hilo design.
You can find their pieces gracing the entrance of Whaler's Village or at Jill's Hot Stuff in the Ali'i Gardens Market Place in Kailua-Kona. Jill makes beaded toe thongs which are offered in her shop and can also be found at Tropical Toes.
For the first time in over 10 years between gnarly looking toenails from all the running I do and the swelling from cancer treatments I finished two months ago, my feet have never looked prettier.
I look forward to checking out their new designs. I don't know when I'll return to Maui, but I will make time to check out Tropical Toes online for my next piece of jewelry.
Mahalo Tracy and Terry for sharing your story and the Spirit of Aloha with me.
Friends, on your next visit to Maui, please stop by Tropical Toes and say aloha to Terry and Tracy. Remember, they have an online store if you are unable to see them in person. Mahalo!
#HiddenGems
Follow me to see more articles like this.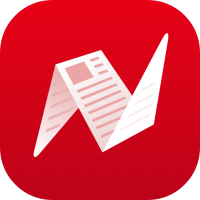 ...