Individual wearing a hooded sweatshirt, carrying a backpack on his shoulders
Dimi Katsavaris/Unsplash
Montgomery County's Dwelling Place's Board President, James Bond, says it best when providing services to help people find stability: "Our value is seen in the Proverb of "give a man a fish you feed him for a day. You teach a man to fish and you him for a lifetime." Like the Proverb, we are you to fish. That way, you can learn to be resourceful, gain stability and maintain it."
When the pandemic came to Maryland, many people found themselves without jobs and in some cases without homes. Even though there were COVID assistance programs in place and there was leniency towards rent and utility payments, the bills still accrued and many found that they could not keep up with the growing debt. There are organizations in place across Baltimore County and Baltimore City to help individuals and families get back on their feet towards stability.
One of the first places to look is the school system. If there are school-aged children involved, school counseling offices have information to help parents find resources when looking for homeless prevention assistance. With school buildings closed, accessing those services became harder. However, Baltimore has resources in place.
Address: 3549-3601 Old Frederick Road, Baltimore, MD 21229
Email: info@projectplase.org
Phone: 410-837-1400 ext. 221
Project PLASE provides both temporary and permanent housing. They serve individuals who are HIV/AIDS positive, those with mental illness or other disabilities, individuals fighting substance abuse, veterans, families with underage children, ex-offenders, and any individuals with challenges that are not listed. They work to provide housing stability. Project PLASE has a Rental Assistance Program and case managers to help individuals and families against homelessness. Their vision is to eliminate homelessness.
We treat, restore and rehabilitate the whole person. We empower each individual to function at the highest level possible.—Project PLASE
To apply for housing, call "211" to get connected with Baltimore City's coordinated assessment.
GEDCO not only provides a client-based food pantry through their CARES program and employment services through their CARES Career Connections program, but they also provide affordable housing to community residents.
Each and every man and woman deserves a place to call his or her own—Gedco
GEDCO has three different housing programs: Ascension House, Harford House, and Micah House.
Ascension House provides private comfortable homes with supportive services for men and women with chronic mental illnesses. They provide the following services: nurturing and supportive group homes in a private setting, residential counseling, and access to day programs that help their residents learn living skills. For more information about Ascension house, contact: Contact 410-764-8560 (People Encouraging People/PEP) or 410-433-2442 (GEDCO).
Harford House has been in operation since 1994. It provides permanent housing and supportive services to men who were homeless. The residents have private bedrooms and a shared kitchen, restroom, and living space on each floor. As a part of the services provided at Harford House is an on-site Advocacy Counselor that assists residents by coming up with an action plan for success and helping the individual along the way. There are also education classes that focus on job skills and financial responsibility all to help the residents become independent. For more information about Harford House, you can contact them at 410-752-4415.
Micah House serves both men and women by providing permanent housing and supportive services. Just like Harford House, Micah House also has an on-site Advocacy Counselor that assists residents with goal setting and an action plan. The residents also have access to education sessions regarding job services and financial responsibility. Residents also have the opportunity to take cooking lessons and computer tutoring. These opportunities are also available at the Harford House. For more information, you can contact Micah House at 410-464-0935.
At GEDCO, we seek to empower men and women who were previously homeless by providing permanent housing.—GEDCO
Do you have a suggestion for a housing assistance program in the Baltimore area or anywhere else in Maryland? Drop me a comment and let me know! Thanks for reading.
Follow me to see more articles like this.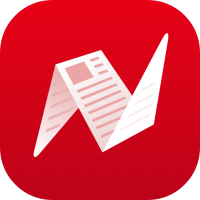 ...