Poster with the words, "Girls Need Green (trees) More Than GSCM Needs Green (dollars)
Liz K./Used with permission
The selling of Camp Ilchester may have been in the works for the last 3 years and may be already be a done decision. Only time will tell.
In a bad parody of Shel Silverstein's The Giving Tree in real life, the Board of Directors for the Girl Scouts of Central Maryland stated in March they have plans of selling the beloved 20-acre green space, Camp Ilchester located in Ellicott City in an effort to raise money for a new technologically advanced camp ground. Zoned for residential use, Camp Ilchester is a very attractive piece of property for residential developers. Once it's gone, it's gone and there will be no going back if sold for housing developments.
On April 11, 2021, Girl Scout members and their families rallied to save their outdoor space and pushed back against the selling of their beloved Camp Ilchester, the home of years of memories and experiences. Members found out that the selling of the campsite may have been in the works for the last three years as funding and priority have been moving towards making Camp Woodlands in Anne Arundel County "a property that has progressive camping and outdoors experiences for girls now and long into the future."

It will cost more than $21 million to make the changes they want for Camp Woodlands, thereby raising the costs for future campers. Former campers said, "Of course everyone wants the convenience of flush toilets, but if it was between flush toilets and selling Camp Ilchester, Camp Ilchester would win hands down every single time. Camp Ilchester is rustic. It's meant to be rustic, it's why the Girls Scouts love it." It's simplicity also makes it very affordable for a wide number of campers.
Poster with the words, "Save Camp Ilchester" alongside the drawing a girl and a raccoon
Liz K./Used with permission
Environmental Stewardship is one of the Girl Scout pillars and razing the campsite for a future housing development goes against everything the Girl Scouts stand for in wildlife and ecological preservation.
It's more than sentimentality that ties the campers to Camp Ilchester. Camp Ilchester embraces the very essence of what it means to be a Girl Scout, hosting generations of campers over the years. The trees that are on the campground today were planted by campers in the 1950s and now appreciated by current campers who value the preservation of land and wildlife.

As Girl Scouts of Central Maryland are encouraging their current scouts to renew, many are raising questions about why would they even consider renewing when GSCM is selling off the camp with no guarantee that the new camp will fare much better.
In an embarrassing discovery, members found out that the Board members did not even know that the Girl Scout archives are housed at Camp Ilchester. It begs the question, did the members even bother to visit the camp before deciding to sell it? Has the campsite become no more than dollar signs? Have the board members forgotten "The Outdoors" is one of the Girl Scouts of America's four pillars?

My girls crave outdoor space. Why would my family of 6 scouts renew when you are trying to cannibalize our favorite camp? #SaveCampIlchester—Liz K.
GSCM recently posted on their social media page: "No matter what, you can always count on Girl Scouts to have her back! Stick with us—the BEST is yet to come." Families responded in disbelief when the best is being sold out from under them. One Girl Scout mom, Carrie K., responded to the post, "I wish I felt this way. After the meeting with the GSCM board regarding the fate of Camp Ilchester, I don't feel like they have my back or my daughter's.
There is real concern among leaders, campers, and families that the selling of Camp Ilchester will be the beginning of the end for camp experiences for many; leaving them without a home for their environmental classroom, skill-building, and leadership training. If low-cost camps are expensive to maintain, what happens when the Board of Directors realize how much more expensive it will be when registration prices for the new campground become too high and make Girl Scout experiences inaccessible for its members.
It seems awfully hypocritical for the Board of Directors to sell a piece of land that supports a program for environmental stewardship and funneling the money towards a technologically advanced campground that will be even more expensive to maintain. Is it financially prudent for the organization to sell a campground that is affordable for so many campers? It appears that the Board of Directors have forgotten the part of the Girl Scouts Law where it says, "I promise to use resources wisely."
Troop leaders, campers, and their families await with bated breath for the Board of Directors' final decision leaving them anxiously wondering if they'll still be able to call Camp Ilchester home.
Follow me to see more articles like this.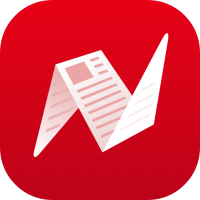 ...