Rockville, MD—Maryland Governor Larry Hogan and state officials ordered a resolution of the Maryland State Board of Education: "Beginning with the opening of schools for the 2021-2022 school year, local boards of education must permit all students to attend school for at least 180 actual school days and a minimum of 1,080 school hours during a 10-month period for in-person, in-school instruction, with the teacher in the classroom. Any deviation from this will need State Board approval."
Beginning with the opening of schools for the 2021-2022 school year, local boards of education must permit all students to attend school for at least 180 actual school days and a minimum of 1,080 school hours during a 10-month period for in-person, in-school instruction, with the teacher in the classroom. --Maryland Board of Education
On April 20, 2021, during the Montgomery County Board of Education, the full opening of school buildings and a return to a full 5 day a week in-person instruction was confirmed for Fall 2021. However, in response to the growing number of families who found the virtual learning community more befitting for their children, MCPS is creating a parallel Virtual Academy as an option for families who would like for their children to remain in an online setting for their education.
There is a group of parents, who are admonishing MCPS for this educational option, leaving teachers and families looking for innovative ways to keep their children educationally engaged baffled. Why would anyone dispute another educational opportunity that better suits a select number of students who need the flexibility to their schedules or find virtual learning a friendlier alternative to in-person learning? This is also the same group of parents who lobby for school choice and vouchers, and refute boundary studies. This begs the question, where is the equity?
While Maryland school systems are required to open buildings next school year, as long as in-person learning is offered next year, it does not preclude the option for a Virtual Academy. Highly respected and longtime MCPS teacher and principal, Dr. Allen Goodwin, has been chosen as one of the people to help with developing the Virtual Academy.
By protesting the option for a Virtual Academy, this group of parents who are pushing for only an in-school is being short-sighted in what is best for all students. In-person instruction is not for every type of learner. When asked, teachers shared the following comments about the positives of online learning:
1. Student learning increased: Teachers can spend their time teaching instead of solving the distractions of interpersonal conflicts between students.
2. Fewer Disruptions: Students are learning the best way to get positive attention is to participate. Inappropriate comments get muted.
3. Increased confidence: Students can get more one-on-one feedback when they share via chat or during office hours. This leads to increased confidence and academic risk-taking.
4. Increased engagement: fewer distractions means more engagement
5. Increased academic risk-taking. Students can share an answer with the teacher without having to feel their answer is right before trying.
6. Anonymity Students can participate anonymously which increases academic risk-taking and participation. The more they participate, the more comfortable and confident they feel with the subject matter. Students are taking advantage of zoom chat or google slides to share their answers.
7. Increased participation: With the availability of different modes to participate, students feel less self-conscious about engaging in discussions and activities. Students participate more often and more freely.
By learning from what worked and what didn't this unusual school year in a pandemic, the option of a Virtual Academy is a positive move in the right direction for this large school district. Unlike this year's pandemic learning, MCPS will provide a platform that is built for virtual learning, employing teachers who will be devoted to this online platform and not be forced to split their attention by simultaneously teaching in-person and virtual students.
Offering the option for an online learning community, does not, in any way detract from the learning in an in-school environment. It is simply a parallel alternative.
If you are an MCPS parent who would prefer another option for their child's learning, here are some important considerations for the Virtual Academy:
It is a full-year commitment
Full-time enrollment. Students are enrolled in their home school while taking classes virtually.
There will be dedicated staffing for the Virtual Academy. Instead of teaching in-person and virtual students simultaneously (which is a herculean task) there will be a dedicated staff devoted to the online learners.
There is an application process.
While learning virtually, students still have access to resources in their home school such as meals, extracurricular activities, and athletics.
What do you think? Do you support the option of a Virtual Academy? Why or why not? Let me know your thoughts in the comments.
Follow me to see more articles like this.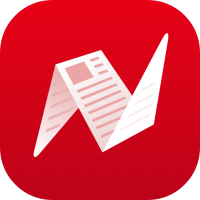 ...