Photo by Tim Mossholder on Unsplash
As the Board of Education meets on Tuesday, April 20, 2021, to determine if the 6 feet physical distancing rule can be reduced to 3 feet apart, COVID cases continue to climb at the schools. 
As of April 19, 20201 there are 112 cases at 69 schools with at least four of them at the same elementary school in the last week. The cases started when schools started meeting in person in early March. That is about 1/3 of MCPS schools before 7th through 11th graders have entered the building. 
During the week of April 12-16, six schools reported multiple COVID cases; four elementary schools, one middle school, and one high school. To add further complication, COVID testing is opt-in only and has not begun in all schools. A classroom needs at least 5 participants who have opted in to perform the pool testing. As a result, MCPS does not know how many asymptomatic cases are in school causing teachers to be wary of what is being asked of them as they perform their duties within the classroom. 
(Screenshot of MCPS Health Metric Matrix)
Not only that, an MCPS high school teacher who was in the building with other staff and students was hospitalized for three weeks in March due to COVID and as of yet, parents have yet to be notified.
As considerations are being for changes to the school week again, parents on both sides of the re-opening debate are demanding transparency from the school system and the Board of Education. 
While CDC guidelines say that the 6 foot physical can be reduced to 3 feet apart, it is noted that is IF masking protocols remain in place and when cohorting is possible. According to the CDC "Cohorting is when groups of students are kept together with the same peers and staff throughout the schools to reduce the risk for spread throughout the school." If cohorting is not possible, then schools need to maintain the 6-foot physical guidelines.
With many children eating lunches in the classroom unmasked and the rise of cases in Montgomery County schools is it prudent for the Board of Education to reduce physical distancing?
Many teachers do not think it's wise to change the protocols that the MCPS and the BOE had put in place to protect both teachers and students who have returned to in-building learning. 
There is a group of parents who are not only pushing for a reduction in physical spacing, but also eliminate the A/B weeks that schools have in place for the upper grades beginning with fourth graders. There is also a push to resume five days a week of in-person instruction. 
As of right now, MCPS uses Wednesdays as a deep cleaning day for the schools. Teachers in elementary schools teach virtually for half the day and use the remaining time to attend meetings and plan for the week. It is no secret that it takes more time and effort to plan for virtual and hybrid learning. However, that seems to be forgotten in the demand to open schools full time, five days a week. With students still opting to remain in virtual learning, teachers continue to plan for optimal leanring for both groups. By demanding that school are open 5 days a week, teachers lose valuable planning time as they teach simultaneously on two different platforms to two separate groups of students.
In response to parents saying, "ALL schools open NOW," Dr. Smith and Dr. Mcknight say, "All schools are open."
"All school are open," Dr. Smith and Dr. McKnight,MCPS
In middle schools and high schools, Wednesdays are used as a virtual check-in day where students can check in with individual teachers for extra support during office hours. 
Wednesdays are also used as a makeup instructional day if it's not a full instructional week due to holidays or professional days.
Although a small group of parents are pushing for a return to pre-pandemic normal to schooling, there are still more than 60 percent of MCPS families who have opted to remain virtual for the rest of the 2020-2021 school year.
The Board of Education will make a decision on April 21, 2021 as teachers wait to see if their schedules will be changed once again to fit the needs of the squeakiest wheels in the community who are demanding building open full-time without regard to teachers' health and safety. 
What do you think? Should MCPS reduce physical distancing? Should schools be open 5 days a week? Drop me a comment and let me know your thoughts. 
Follow me to see more articles like this.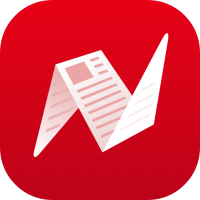 ...