Finding solace in a galaxy far, far away with my family
To say my husband and I are Star Wars fans is an understatement. Before digital streaming was a thing, I bought him the DVDs. I'm pretty sure there are dusty VHS tapes somewhere. Yes, we're that old.
Before the pandemic came to our state, our extended family with aunts, uncles, and cousins made a plan to see Rise of Skywalker in the theater together over winter break. It's the last time we went to the theaters and the last time we gathered with our extended family indoors and without masks. It might be the last time we hugged any of them.
My husband and I share our love of Star Wars with our four children, from the kindergartner to the high schooler. There are plastic light sabers all over the house which can be picked up at a moment's notice. We decided on Halloween to be different Star Wars characters, and now we each have costumes that are ready to be donned at a moment's notice.
In February, I was diagnosed with aggressive HER2+ breast cancer and had the lumpectomy just a month before my state went into lockdown. My chest port procedure was done three days after lockdown. I started chemotherapy a week later. As we were dealing with all of my procedures and side affects from treatments, school buildings closed and my kids have been home full time for the last nine months and counting. In the beginning, without school, friends, or activities, they had little to distract them from my treatments, my days in bed, and my hair loss.
We're a big family and bickering is a constant state in my house. While we all love each other, we don't always get along. Add the pandemic and we're practically on top of each other, especially in the middle of winter when it's too cold to go outside. But one thing we can agree on is our love for Star Wars. And in a galaxy far, far away we have found comfort as good triumphs over evil. As the Rebel Alliance fights against the Empire we find hope.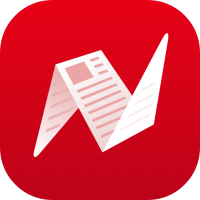 During the beginning of the pandemic we started our weekly foray into another galaxy with A New Hope, which in retrospect seems fitting in these times, and have since set aside time on Sundays to join Luke and the gang in a world away from ours. We have finished A New Hope and The Empire Strikes Back and the prequels. In early July we introduced the kids to an earlier version of Han Solo and Lando Calrissian. The next week we met Jyn Erso in Rogue One. And the week after that, we wrapped up the original trilogy with Return of the Jedi.
Before we continued with the final three movies in the saga, we joined The Mandalorian and his quest to keep Baby Yoda safe. In a year, we will join Mando for more adventures in Season 3 and we cannot wait. If you haven't seen the end of Season 2, you are in for a treat.
This week I will introduce my girls to General Organa showing them that girls can be princesses who become generals, who are leaders in the Resistance. I love that there are strong female leads in the Star Wars Saga with General Organa (let's face it, she was pretty badass as a princess, too), Jyn Erso, Queen Amidala, and Rey, just to name a few.
My boys find their heroes in Luke Skywalker, Han Solo, Poe Dameron, and Finn; men who find their calling to help others even when they don't realize it at first. I'm looking at you, Solo.
As I continue my cancer treatments and feel fatigued, the Sundays with Star Wars is just what we need for a reprieve. Sometimes we flop on the couches in the family room with our bowls of ice cream or popcorn. Other times the six of us squish together in my bed when I'm too tired to come downstairs. We laugh, we shush each other (repeatedly), we cheer, and sometimes we agree with Han Solo and we "have a bad feeling about this." For just a short time we are transported to a far off planet, away from our concerns, away from my illness, away from the pandemic. We forget the troubles of the day and enjoy the ride.
There have been enough episodes to get us through a summer where we no longer had swim team or play dates. This past summer was unlike one we had ever experienced with the double whammy of dealing with cancer and a pandemic. As summer turned into fall and we realized that a return to in-person learning was not going to happen, we happily planned our continued Star Wars dates. Time doesn't have a whole lot of meaning for us anymore. We no longer have anywhere to go or have any obligations to go anywhere. After we spend our Sunday mornings at virtual church, the next question is inevitably, "Star Wars?" With our days free and bedtimes no longer intact, we find ourselves drifting to the same room ready for the next installment of our space opera.
Star Wars has taught us that good will triumph over evil. Sometimes we have to do hard things to get through. The force is with us, we just need to dig deep to find it. Help will come from unlikely places, we just need to learn to accept it. You can always change who you are and become a better person. Sadness and grief are a part of life, but it's what you do with it that will help determine your journey. Don't let anger take over. Those who have left before us, do not truly leave us; they are still watching over us. Friends help make this journey in life an easier one as they help us carry our burdens.
We miss our friends and family, but we are finding solace in the adventures in a galaxy far, far away as we await for a time that we can gather safely once again and find ourselves on the other side of cancer treatments and a pandemic.
With so much uncertainty in our lives, one thing remains certain, Sundays are for Star Wars.
May the Force be With You.
Thank you for reading. I hope you'll follow me, and be sure to download the News Break app here.