Those on a gluten-free diet have for a long time struggled with finding the adequate pizza alternatives which will not only resemble a regular round-shaped crowd-favorite, but also taste good and have the desired thickness.
And although the "better" options started showing up in restaurants first mostly due to the professional ovens and high-quality ingredients, many brands and home-chefs started specializing in finding the right gluten-free flour mix you can make and use at-home.
Thanks to their efforts, you can now make a pretty admirable gluten-free pizza in the comfort of your own kitchen, using your regular oven. Here are some of the best ones you can try out.
Bob's Red Mill Mix Pizza Crust
There aren't many brands out there that can compare to Bob's Red Mill and their plethora of products which range from flours and cereal to granola and bars, with an impressive amount of gluten-free flours and mixes (such as hazelnut flour, millet flour, sorghum flour, and garbanzo flour).
Their 1-1 gluten-free baking flour is probably one of their most famous products as many people with gluten sensitivities swear on its perfect replacement for baking delicacies in their home. You can absolutely try and make your pizza with it, but before you do, get their Gluten-Free Pizza Crust Mix, specially created for making the crispiest and best-tasting pizza.
You have all the instructions for making the dough on the back of the packaging and you'll only need eggs, olive oil, yeast (included), and warm water to make it. Place any toppings you like and voila, you got yourself a homemade pizza, sans gluten of course.
Cauliflower Pizza Crust
Cauliflower craze took the world by storm a couple of years ago when it miraculously turned into the best low-carb option for those starting a keto diet or simply looking to shed a few pounds. Cauliflower rice, cauliflower biscuits, and cauliflower "mashed potato" became a staple in almost everyone's diet, and it wasn't until someone realized they could make pizza crust out of it, that even the non-believers joined the cauliflower fan club.
Now, not only can you make your cauliflower pizza crust at home, but you can also buy it from brands like Outer Aisle, who got famous for developing a recipe that can be kept in the freezer for longer and only takes about 15 min to bake.
To make your cauliflower pizza crust at home, you'll need:
A large head of cauliflower, cut into florets (or 6 cups of store-bought cauliflower rice)
1 large egg
1/2 cup mozzarella cheese, shredded
salt and pepper to taste
1 tsp oregano
Instructions:
Preheat the oven to 375°F and line a baking sheet with parchment paper. Take the cauliflower florets and pulse them in your food processor until they reach a rice-like consistency (or simply use the pre-prepared cauliflower rice). Transfer on a baking sheet, spreading it nicely, and bake for 15 min for the water to evaporate.
Take the cauliflower out, transfer to a bowl lined with a cheesecloth and let cool for 5 min. Squeeze the cauliflower so all the excess water comes out. Be patient, you might have to do this a few times.Increase the oven temperature to 450°F and place a new parchment paper on the baking sheet. In a bowl, whisk the egg with salt, pepper, and oregano.
Add the cheese and cauliflower, until mixed well.Transfer the dough to the baking sheet and flatten with your hands until the desired shape forms, but try to avoid making it too thin.Bake for 20 min, then carefully flip and bake for 5 more minutes, so it crisps up on both sides. Top it with your favorite toppings and put back in the oven until the cheese melts and the crust gets golden.
Take out and enjoy immediately!
Chickpea Flour Pizza
Chickpea flour pastries and pies aren't a novelty, as the French and Italians will show you with their famous socca, or farinata. Still, turning it into a pizza crust came out only recently, when those on a gluten-free diet wanted to find better and healthier options to include in their weekly meals.
In order to make the crust, you'll only need a few ingredients:
2/3 cup chickpea flour
2 tbsp olive oil
1/2 tsp salt and black pepper
2 tsp garlic powder
2/3 cup water
Instructions:
Preheat the oven to 425°F and line a baking sheet with parchment paper.In a medium bowl, mix the chickpea flour, garlic powder, salt and black pepper, and water until well combined. In a non-stick pan (or preferably a cast-iron), heat the olive oil over medium heat and pour the chickpea dough. Cook until the edges start to brown, for about 3-4 min.
Flip the crust over like a pancake and cook for another 3-4 min.Transfer the crust to a baking sheet, and place the desired toppings. Bake until the cheese is melted and the crust is golden throughout, for about 10-15 min.
Take out and serve immediately!
Tapioca Flour Pizza Crust
If you've ever been to a Brazilian steakhouse and tried those little bread bites, you'll already know how tapioca tastes like. A staple in Central and South American cuisine, tapioca flour is made from the cassava plant and it's commonly used for dough making because of its high starch content.
In order to make a pizza crust, you'll need:
2 1/2 cups tapioca flour
2 whole eggs
1 cup mozzarella, shredded
3/4 cup parmesan
1 1/4 cups milk (or plant-based milk alternative)
1/4 cup olive oil
1/2 tsp salt and pepper
1/2 tsp oregano
Instructions:
Preheat the oven to 450°F and line a baking sheet with parchment paper.In a saucepan, bring milk, oil, and salt to boil, stirring constantly. The moment the milk begins to bubble, remove from the heat.Continue to stir and add in the tapioca flour, pepper, and oregano. The mixture will be sticky, but that's totally ok.
Transfer the dough to a standing mixer and beat on medium speed until the dough is smooth and cool to the touch, avoiding overheating. Whisk one egg at a time in a separate bowl and slowly add them to your dough, lowering the stand mixer speed. Keep beating until smooth.
Add the cheese and increase the speed to medium again, beating until smooth. Take out the dough and sprinkle some tapioca flour on your hands and your working surface.
Knead the dough into a ball and divide into equal halves, if you wish to make two 12-inch pizzas (or make one XXL one).Press down the dough into a 12-inch circle and leave the crust a bit thicker, so it resembles a pie.
Using a fork, prick holes on the bottom of the dough and place on the baking sheet for 10-13 min, or until the edges have turned brown-ish.
Place the desired toppings and bake for another 7-10 min, or until the cheese has melted.
Take out and enjoy!
Gluten-free pizza doesn't have to taste like cardboard anymore and with these recipes, you'll also be adding a ton of vitamins, minerals, and fiber into your diet, making your pizza that much more healthy and nutritious!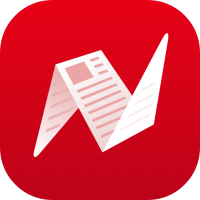 This is original content from NewsBreak's Creator Program. Join today to publish and share your own content.