You know how grandmas always have those little nuggets of knowledge they sprinkle throughout your life? Those rituals, habits, routines they swear make a world of a difference? Well, when it comes to the ones applying to your morning and evening bedroom routine, they definitely weren't wrong.
Even the smallest of rituals can change your mood, affect your stress levels, and bring on the feelings of accomplishment and satisfaction.
Always Make Your Bed
Starting with one of the most common grandma's sayings, always make your bed after you wake up. The feeling of straightening out the sheets and propping up pillows has even been studied and the results show boosted productivity and increased feelings of accomplishment.
Some people always make their beds in the morning, either because they were taught so while growing up or because they simply cannot imagine getting into their messy sheets later that night. And then there are people who do it because they force themselves to, but they all report feeling more productive and more likely to continue doing these little actions of organizing and cleaning throughout the day.
No matter which category you fit in, there will always be days when you'll sleep through your alarm and wake up in a frenzy, leaping from your bed and not even looking back. The thing is, on days like these, you might even need to work on your sheets even more, in order to introduce some sense of calm and peace into your already busy day.
Let The Sunshine In
Other than Aquarius singing those catchy lyrics, your grandma has certainly opened up your blinds and drapes when she was waking you up in the morning, explaining how it's good to be adjusted to the light. And she wasn't wrong.
Waking up to a dark room is not an ideal way to jumpstart your circadian rhythm, but it's hard to imagine living without some sort of drapes as the city lights keep flashing while you sleep. This is why getting to your window and letting the daylight in helps you wake up more naturally.
For an even larger effect, open your windows and breathe in the fresh air, increasing your blood flow and intaking as much oxygen as you can, activating your brain cells, and getting you ready for the day ahead. Sometimes all you need to feel better in the morning is as simple as saying hi to your neighborhood.
Wear Something Comfy To Bed - And Tuck Your Shirt In!
Grandmas always seem to be obsessed with covering our kidneys and tucking our shirts in our pants saying we're gonna get a cold. And although the trendy crop top fashion designs seem to disagree, sleeping with your shirt tucked in might not be a bad idea after all, especially on those cold winter nights.
When we sleep, our body temperature goes down and we're more likely to be exposed to the cold breeze sweeping over our skin. Covering our most sensitive parts definitely helps and prevents sneezing in the morning.
Another great tip for sleeping better is to wear comfy and breathable clothes, giving your body a chance to sweat and detox, as well as intake all the oxygen from the air around you. Avoid tight clothing and scratchy materials, it's time to lounge it out.
Air Out Your Bedroom
With the same reasoning for opening the window when you wake up, airing out your bedroom helps purify your environment, let out the stale air, and invite fresh oxygen in, making it a healthier setting for falling asleep later that evening.
If you're living in a cold area or in a heavily polluted downtown, consider investing in an air purifier and getting into the habit of turning it on when you wake up in the morning. It also helps with all sorts of particles you might be breathing in, from your pets to your cooking residue.
No Sleeping Distractions
How many times did you hear the "close your eyes and imagine.." instruction? Maybe our grandmas didn't know about the smartphone obsession we'd all develop eventually, but they did know that sleepy time equals no distraction time.Translate that into today's world and take it as a sign to remove all technology from your bedroom, making it a tech-free zone, free from the disrupting blue light and radiation. If you really must charge your phone in your room, keep it as far away from you as possible, so you don't reach for it in the middle of the night to "check the time" or scroll through your Instagram until it's way past midnight.
Prevent yourself from placing a TV in your bedroom and making "falling to sleep with a Netflix binge" your new habit. Separate your living room from your bedroom and let at least an hour pass between shutting off the TV and actually climbing into the covers.Instead, do some light reading, meditate, listen to relaxing music...anything to reduce the stress that moving images caused in your brain, firing up your synapses so you can keep track of what's even happening in the movie. Do yourself some justice and create a better and healthier nighttime routine.
There are simply some things in life that never grow old, and these little nuggets from your grandma are worth listening to and implementing into your daily life, one step at a time.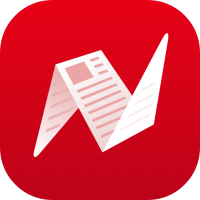 This is original content from NewsBreak's Creator Program. Join today to publish and share your own content.