Everyone knows and loves these donuts and it is super easy to make and most importantly, delicious.
Ingredients
130ml unsweetened milk, 30g sugar, 4g instant dry yeast, eggs, 300g bread flour, 1/4 tsp salt, 35g unsalted butter, vegetable oil, 160g sugar, 35ml unsweetened milk, 1/2 tsp vanilla.
Step 1
Firstly, I'm pouring 130ml of unsweetened milk into a bowl then I'll add 30g of sugar and 4g of yeast into the bowl lightly mix the sugar and yeast so it dissolves a bit next, I'll crack a chicken fetus into the mixture. For this recipe, I'll be using 300g of bread flour next, I'll put in 1/4 tsp of salt and mix it all up.
Step 2
This recipe will be enough to make 10 big donuts. So if you live in a small household or alone, just reduce the amount to half. Mix it until the flour has absorbed all of the water, start kneading by hand for about 1-2min.
Transfer the dough onto the table when the dough has stopped sticking. I've already instructed you guys on how to knead in previous videos. Just use your hands to push the dough forward, fold it back, rotate it then repeat.
Another way you can do it is to hold the dough like here and then smash the life out of it on the table, rotate the dough then repeat Knead the dough for about 15min.
Step 3
When you can stretch the dough into a thin layer like this then we can add butter into the dough. I'm using 35g of unsalted butter continue to knead the dough with the butter for 5-10min.
It's just like doing laundry, to be honest. But replace the clothes with the uncooked dough if you add butter into the dough prematurely, the butter will start to separate from the dough and making a mess.
That happens because our hands will heat up the dough, therefore heating up the butter. So it's always better to add the butter later knead it until you can stretch the dough like this.
Step 4
After that, put the dough into a bowl and cover it to let it rise for 50-60 min or until While waiting for the dough, I'll record a clip of me pretending to fall asleep so it looks cute. But I still do look cute right? Have you fallen for me yet?
After the dough has risen two folds, punch it like your enemy's inflated ego. Place it on the table and knead it again to get all the air bubbles out. Sprinkle a layer of flour so it's easier to roll it out and when you cut it, it won't shrink much.
I'm rolling it at about 0.7-0.8cm because it will puff up more when I let it rest and fry it. You can easily buy these cutters in baking shops. Don't buy the brown ones they suck after cutting them, I'll let them rise for the second time.
Step 5
Let it rest for about 40-50min and until the dough has risen more. You can start frying these donuts then. How to make doughs with yeast rise is to put the dough into a closed space for example the oven (turned off) and placing a hot cup of water with it.
Do this for both times I'm using a pan with higher walls and pour in a bit more oil than usual for donuts. Wait for the oil to heat up. After the donuts have risen for 40-50min, you can put them into the pan to fry put the dough into the pan turn the heat to medium-low
I'll fry these for 3-4min for both sides until the donuts turn into a good golden color. Remember to flip them when the underside has cooked. When all of the donuts have cooked, put them all onto paper towels to get rid of the excess oil. Next, we'll start making the sugar glaze with 35g of butter melted with a makeshift double boiler.
Step 6
While waiting for the butter to melt, I'm pouring 160g of sugar into a bowl plus 35ml of unsweetened milk. I'll put the butter from earlier into the bowl with 1/2 tsp of vanilla extract. Mix it well until the sugar has all dissolved. Now let's glaze the donuts.
Glaze both sides and immediately take it out and don't let it sit in there and soak all the glaze in Or if you're lazy, you can just use it as a dipping. After glazing it, wait for 10-20min until the sugar has dried.
Tadaaaaa! They're super cute. The donuts are super soft and smell so good. Just one bite and boom you are in heaven. The butter and vanilla immediately invade my tastebuds.
Step 7
The donut itself is super tasty and plus the glaze it's soooo delicious. Homemade donuts are always softer and better than store-bought ones. I think the taste is pretty similar but it's way softer.
I still prefer chocolate glaze instead of sugar glaze tho. I think chocolate donuts are just superior and you can fight me about it or you can literally just dip it with some condensed milk and it'll still taste good.
These donuts literally taste good with anything while they're still warm and freshly made.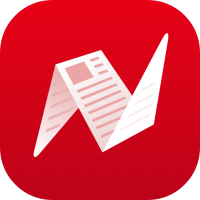 This is original content from NewsBreak's Creator Program. Join today to publish and share your own content.