Boston Dynamics, a robot maker that has been acquired by Hyundai of South Korea, has released a video of seven Spots dancing to the songs of the popular Korean group BTS. BTS is Hyundai's IONIQ Ambassador. Hyundai has also released a video welcoming Spot on BTS.
Boston Dynamics, a robot maker that has been acquired by Hyundai of South Korea, has a video of seven dog-shaped robots "Spot" dancing to the song "ION IQ: I'm On It" of the popular Korean group BTS on June 29. Was released.
This song is a collaboration song between Hyundai and BTS for the promotion of Hyundai's electric vehicle "ION IQ".
The choreography is completely different from the original BTS, but they performed advanced dances that are comparable to BTS, such as the Senju Kannon dance lined up vertically and the hand wave lined up side by side.
The spot isn't listening to music and dancing, it's running with a pre-given program to a synchronized internal clock. A professional choreographer and a Boston Dynamics engineer worked together to program a 77-second performance.
The program is built on Boston Dynamics' Choreographer app, created for Spot's dance routine. The Choreographer SDK is publicly available and can be installed on Spot.
On the same day, Hyundai released a video "Hyundai x Boston Dynamics | Welcome to the Family with BTS" that welcomes Boston Dynamics. The story is that when Spot awakens in the fog and walks to Hyundai's shooting studio, Hyundai's Kids' NEXO welcomes him and goes to the studio where BTS waits together.
Hyundai welcomed in the video summary section, "I believe that robots will blend into and enrich human life in the not too distant future. Welcome to the Boston Dynamics, Hyundai family."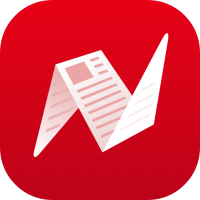 This is original content from NewsBreak's Creator Program. Join today to publish and share your own content.