Newark Moonlight Cinema owners Ayana Stafford-Morris and Siree Morris.
Evan Rogers
By Hayley Slusser
(NEWARK, N.J.) After a successful start in summer 2020, the Newark Moonlight Cinema, New Jersey's only Black-owned drive-in movie theater, is reopening on July 24 at a brand new location.
The cinema, which is now located at 220 Orange St. in Newark, will run each night from Thursday through Sunday until Oct. 31. The new site can fit around 350 cars and now features two screens that will play two distinct films each evening.
For its opening weekend, visitors can choose from Eddie Murphy's "Coming 2 America" or "Without Remorse" starring Michael B. Jordan on Saturday, while Sunday's showing includes "The Photograph" starring Issa Rae and August Wilson's "Ma Rainey's Black Bottom," with performances by Viola Davis and Chadwick Boseman.
The owners, filmmaker Ayana Stafford-Morris and real estate developer Siree Morris, have made it a point to show films that highlight Black actors, filmmakers and culture since the cinema was founded last year at the site of the former Newark Bears stadium. Stafford-Morris said she had been wanting to open a movie theater for years, but the idea of a drive-in hit after one of her own films, "Why Is We Americans?," was featured at an outdoor film festival.
"I was like, 'I think we can do this in our city,' it seemed like a pretty easy setup," Stafford-Morris said. "[Morris] made the suggestion to use the Bears stadium. I thought that was a home run. He reached out to the owners and we just put the play together in like 45 days and then the business was open."
With a successful initial season under their belts despite opening in the height of the pandemic, the husband and wife duo is working to improve the experience for their guests based on data and feedback. Morris said he made it a point to always interact with moviegoers last year to get to know them and make sure they were enjoying themselves.
"I think it's important for myself and our staff to understand that everybody who comes here, they're our bosses for the day, and it's our job to make sure we give them an A+ experience," Morris said. "I think we delivered last year, and I'm looking forward to learning the nuances of the business this year and taking it to the next step."
With the addition of a second screen, visitors will now have more options at each screening. The concession stand, "Moonlight," is also expanding to become more restaurant-like and offer new menu items, like crab cakes and lobster rolls, as well as a seating area.
"We really thought that this venue was going to be for families — give families the opportunity to come out with their kids, get out the house and have some fun. But what we learned from our data and from ourselves is that we're actually a date night spot," Stafford-Morris said. "We learned that people who want to go on dates are going to come to the drive-in. So in learning that, we just started to really make the drive-in experience more of an upscale date night experience."
Another new feature is the "Moonlight Market," which is set to launch July 31 and run on Saturdays from 2 p.m. to 6 p.m. Each week, the market will feature different vendors selling goods and services, as well as other activities for families. The couple said they wanted to find a way to utilize the space during the daytime and give other small businesses a platform.
For the rest of the summer, the owners are planning the film schedule, hoping to secure the rights to show movies like "Charm City Kings." For a small theater, this isn't always easy — last summer, Newark Moonlight Cinema was denied the rights to show Marvel's "Black Panther" multiple times before calls from the community ultimately helped the theater get approved.
The future of the Newark Moonlight Cinema may expand beyond mere movie showings, as the couple is hoping to have film festivals, live music and other outdoor, COVID-friendly events to highlight filmmakers and artists in the community.
"I recently saw 'Summer of Soul,' the documentary, and it talks about this 'Black Woodstock,' is what they called it. And I'm like, 'I need to do that at the drive-in,'" Stafford-Morris said. "I need to have a concert where we bring in artists of color — of all colors — and just have a live, great music festival in the middle of Newark, New Jersey. We can do it."
The couple said their connection to the Newark community has been a driving force in their efforts to reopen the cinema and keep it running successfully.
Morris said there have been numerous obstacles since opening the theater last year, but that he and his wife are committed to overcoming them in order to continue offering a memorable experience for all their guests.
"The community supports us — from the people on the street, people in City Hall, people at ShopRite, people at the bodegas, people at the corner stores. Wherever we go, the community really, really supports us," Morris said. "And that right there in itself is more than money can buy."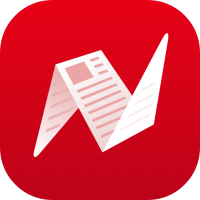 This is original content from NewsBreak's Creator Program. Join today to publish and share your own content.