Keith Hahn, the Republican candidate for mayor, said he wants to be a "full-time mayor" for Edison.
Courtesy of Keith Hahn
By Hayley Slusser
(EDISON, N.J.) With the highly-contested Democratic primary election in the rearview mirror, Edison residents are one step closer to choosing their next mayor in November.
Keith Hahn, a retired Edison police officer and the Republican candidate, is looking forward to the next few months and hopes to bring the conversation back to policy.
Hahn's Democratic opponent is Town Council Vice President Sam Joshi. Edison's incumbent mayor, Democrat Tom Lankey, as well as Councilman Richard Brescher, are both running as Independent candidates.
Hahn previously ran for mayor in 2017 and lost to Lankey. Edison has been a Democratic stronghold for years, but Hahn, who previously served as chairman of the Edison Democratic Organization, criticized the ongoing one-party rule and the town's "dirty politics" that he said he witnessed firsthand.
Hahn said he does not answer to any party interests and believes town leaders should work for the residents.
"When you have one-party rule, it's no good, whether it's Democrat or Republican," he said. "When one party is in charge for 50 years, they become lazy, they become complacent and they're not responsive to the people."
Hahn is running on a 21-point plan, which addresses political and financial reforms, recreational programs, public safety and infrastructure concerns. Hahn said his primary goals are to be a "full-time mayor" and be transparent with residents, which he plans on doing through weekly office hours open to the public.
As mayor, he also plans on opening an Office of Community Relations to inform residents about the various resources available to them and help streamline processes that should be simple, such as obtaining permits.
Another way Hahn plans to increase transparency in government is by holding a referendum to switch to a ward system of government, which would result in each council member representing a specific area of town. Historically, there have been few representatives from South Edison, Hahn said.
"We want to have people from each neighborhood, each community actually have a voice and represent that community," he said.
The town would likely have five wards representing approximately 20,000 residents each. Hahn said the cost of running for office makes it difficult for a diverse range of candidates from across town to run and enables party leaders to maintain control over the town council.
In terms of funding his various projects, Hahn said his office would hire a forensic accountant to identify areas where the town and the taxpayers can save money.
"There are so many special interests that have their hand in the cookie jar. If you just tighten things up, there's a lot of money there to fix all the problems, just by eliminating the waste, fraud and abuse," he said.
One major area of improvement Hahn wants to address is the limited number of recreational opportunities for Edison's youth. The town has not had a recreation director for years, which Hahn said contributes to the lack of attention toward a number of issues, including the lack of repairs and closure of the Stelton Community Center as well as the deterioration of the town's basketball and tennis courts.
Ensuring children have access to recreational opportunities, both in and outside of school, can help children stay healthy, socialize and learn about teamwork, he said. These programs can also keep them busy and out of trouble, which is a problem Hahn said he witnessed firsthand as a narcotics and juvenile detective.
"You have to look at what the majority of kids want to do, whether it's soccer or cricket or band — whatever they want to do. Give them the resources to participate in what they want," he said.
Additionally, Hahn said he wants to work on recruiting Edison residents to fill vacant positions in town, whether in government or in the police and fire departments. He also plans on using the Public Safety Building in Raritan Center and bringing back EMT and fire rescue services instead of outsourcing these services to JFK University Medical Center.
Hahn said these initiatives would not only give jobs to residents but also improve trust between community members.
"I'll just use the police as an example: When I was a cop, if I had to interact with you in any capacity, I'm going to be a lot nicer to you when I know that I'm going to see you at the supermarket, or at the little league field, or school when I'm picking up my kids," he said. "You just treat people better and you're genuinely more concerned about them."
In terms of infrastructure and town development, Hahn's proposals address issues such as road deterioration, traffic, lack of oversight of construction projects and overcrowding in Edison's schools. He also is proposing initiatives such as the creation of a Municipal Recycling Center, installing electric car charging stations and building solar energy projects that could generate revenue for the town.
Although Hahn has an extensive list of plans, he said his projects would be more manageable than his opponent Joshi, whose proposals include a new marina along the Raritan River. Hahn has been outspoken against this proposal due to environmental concerns associated with the area.
With the election just a few months away, Hahn said he wants to have a series of four debates with the other candidates but does not know if they will participate. He is also planning 10-15 town halls around Edison to explain his 21 point plan and take questions from the residents, which he said his opponents are welcome to attend and participate in.
"The issues are going to change, they're going to evolve over time," he said. "I think it's important to get… all the candidates on record at where they stand now, and where they stand come November."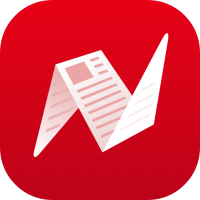 This is original content from NewsBreak's Creator Program. Join today to publish and share your own content.