In New Jersey, over 4.7 million people have been fully vaccinated, and over 9.4 million doses have been administered.
Joshua Hoehne/Unsplash
By Hayley Slusser
(NEW JERSEY) Gov. Phil Murphy (D-N.J.) announced on June 18 that New Jersey reached its goal of fully vaccinating 4.7 million people against COVID-19 who live, work, or study in the state.
This milestone was reached 185 days after the first vaccine was administered in New Jersey, 12 days ahead of the state's deadline of June 30.
At a press conference held at University Hospital in Newark, New Jersey Department of Health Commissioner Judith Persichilli said the state's vaccination plan was ambitious in order to protect the largest number of people possible.
"Our program was rolled out in phases. The prioritization of the phases was determined by the goals of the vaccine plan: to first and foremost prevent morbidity and mortality, and secondarily to support essential societal functioning," she said. "We expanded eligibility based on risk, and by April 19… all individuals 16 and older became eligible."
Murphy said at the press conference that this plan required efforts from across the state, including partnerships between government and private entities, the creation of public health infrastructure, strategies for distributing information, efforts to bring vaccines to underserved communities and patience during the early months.
"More than anything else, we knew that it would require millions of you, with your faith in science and facts and data and in the new post-COVID day, to raise your sleeves," he said.
While Murphy said the milestone is important, it does not mean officials will stop working to raise the vaccination rate statewide. As of June 16, seven of the state's municipalities with over 10,000 residents only have under 50% of their population vaccinated.
The latest Rutgers-Eagleton Poll shows that at least 73% of New Jerseyans have already gotten at least one dose of the vaccine and 10% said they likely would do so. According to the NJDOH, 9.4 million doses have been administered statewide as of June 20.
While vaccine hesitancy in the state has decreased since last fall, 16% of New Jerseyans are still unwilling to get vaccinated for COVID-19, according to the poll. Of these individuals, 67% expressed concerns regarding side effects, 58% said they distrust the government and 57% felt the vaccines were developed too quickly.
Respondents to the poll expressed other reasons for their vaccine hesitancy — 55% said they feel they do not need the vaccine, 47% expressed concerns over past mistakes in the medical field and 33% said they generally do not get vaccines. Forty-nine percent said they want more information on how the vaccine works.
Murphy said the state is working to increase the number of vaccinated individuals by partnering with community leaders through incentives like Operation Jersey Summer. Persichilli said the NJDOH will send vaccine ambassadors to high-risk counties to work with elected officials, school districts as well as faith and community leaders to raise vaccination rates.
"We are excited to be reaching this initial goal of 4.7 million fully vaccinated individuals," Murphy said. "[But] the operative word in that sentence is 'initial.' We are not about to let up."
Of the 16% of respondents to the Rutgers-Eagleton Poll who said they were unwilling to get vaccinated, 49% said nothing would convince them to do so, while 8% wanted more information and 7% needed more time.
Up until recently, only those 16 and older could get vaccinated. With the recent approval for the Pfizer vaccine in children as young as 12, the pool of vaccine-eligible New Jerseyans grows larger. Seven percent of poll respondents with children already got their child vaccinated. Thirty-six percent said they definitely will, and 22% said they are likely to do so.
Persichilli said there is still much work to be done in order to defeat COVID-19 in New Jersey and advised residents to seek out a vaccination appointment at one of the many locations in the state.
"Every person vaccinated makes New Jersey a safer place," she said. "Vaccines are safe, they're effective and they're the biggest tool we have in our toolkit to fight this virus."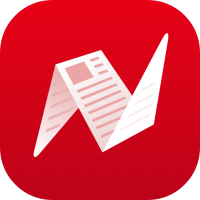 This is original content from NewsBreak's Creator Program. Join today to publish and share your own content.