San Francisco, California.
Jared Erondu/Unsplash
San Francisco is among the largest and most populous cities in California and the United States. Besides being the region's cultural, financial, and commercial center, it is also a popular tourist destination, drawing nearly 25 million visitors every year.
In this article, we will look at some of the best museums to visit in this amazing city.
Exploratorium
Established in 1969 by physicist and educator Frank Oppenheimer, Exploratorium is an iconic SanFrancisco museum. It's a museum of science, technology, and art.
The museum contains hundreds of exhibits divided into six galleries covering a wide range of subject areas, including human perception, life sciences, physical phenomena, local environment, and human behavior.
The uniquely interactive nature of the exhibits and many hands-on activities turn the museum into some sort of a giant laboratory where adults and kids can perform a huge variety of experiments to gain new insights and develop deeper understandings, all while having loads of fun.
Almost all of the museum's exhibits are designed in-house, and visitors can even visit its open shop, where exhibits are designed, built, and tinkered with.
A must-visit place if you are in San Francisco.
California Academy of Sciences
Its collection of over 46 million specimens makes the California Academy of Sciences one of the world's largest natural history museums. Established in 1853, it is also one of the world's oldest.
The wide range of living animals they have (38,000 varieties) is astounding — from leafcutter ants to sharks. You will love their exhibits that include the African Penguin Colony, Osher Rainforest, The Swamp (with albino alligators), Philippine Coral Reef, and Steinhart Aquarium.
Osher Rainforest is the largest exhibit of its kind in the world. Its beautiful birds and butterfly, along with countless other animals inside the spectacular 90-foot-diameter glass dome, make it one of the most visited exhibits.
Steinhart Aquarium, with its 40,000 animals and coral reef ecosystems, is another of visitors' favorites.
Among the museum's highlights is the Shake House, where visitors can experience "the sustained tremors of San Francisco's two biggest quakes — the 6.9-magnitude Loma Prieta earthquake and the 7.9-magnitude Great San Francisco quake of 1906 — from inside the dining room of a Victorian-era "Painted Lady" house."
The museum also has a cool planetarium. 
There's a lot to see, learn, and enjoy. So take your time. One can easily spend an entire day there. If you have kids, they will love it.
Cable Car Museum
Established in 1974, Cable Car Museum is a relatively small but remarkable museum with an excellent exhibition of antique cable cars(one of them is from the 1870s), a variety of mechanical devices such as grips, track, and brake mechanisms, tools, detailed models, and historic photographs.
The best part of this one-of-a-kind museum is that it's located inside the historic and functioning Washington/Mason cable car barn and powerhouse. So you can see the cable and the mechanism in action.
There's also a nice gift store if you would like to get yourself a souvenir. They offer various kinds of cable car memorabilia, books, clothing, cards, and even genuine cable car bells.
Oh, and the museum is free!
If you have the slightest interest in history or engineering, you mustn't miss this museum.
So these were the top three museums to visit in San Francisco. I must add that even as we get out of the shackles of the pandemic, some of the places might not be fully open or may have some restrictions. So please make sure you have researched before visiting.
Also, please follow the guideline. Have fun but stay safe.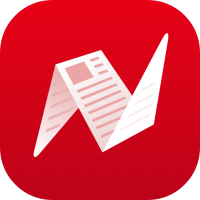 This is original content from NewsBreak's Creator Program. Join today to publish and share your own content.