Philadelphia, Pennsylvania.
Master Wen/Unsplash
Philadelphia, also known as Philly, is the largest city — both by area and population — in Pennsylvania and among the largest in the United States. It is also extremely popular among tourists, receiving tens of millions of visitors every year.
In this article, we will look at some of the best museums to visit in the lovely city.
Philadelphia Museum of Art
Established in 1876, the Philadelphia Museum of Art is among the oldest museums in the United States. It's also one of the nation's largest, with over 240,000 objects in its collection.
There are more than two hundred galleries showcasing great works of art — paintings, photographs, prints, sculptures, carpets, furniture, decorative arts, arms and armor, costumes, and more — from around the world and spanning two millennia.
The most remarkable paintings include Winslow Homer's The Life Line, Pablo Picasso's Old Woman, Claude Monet's Japanese Bridge and Water Lilies, Vincent van Gogh's Sunflowers, Gino Severini's La Modisteand, and Marcel Duchamp's La sonate.
One highlight, for most visitors, is running up the "Rocky Steps" and taking pictures beside Rocky Balboa's statue. Or just having fun watching others do that.
There's also a nice gift shop if you would like to get yourself a souvenir.
The Franklin Institute
Established nearly 200 years ago, The Franklin Institute is a science museum and a center of science education and research.
The museum has around a dozen highly interactive exhibits, The Giant Heart, Your Brain, Electricity, and Space Command being some of the most popular ones.
The museum's highlight is the giant model of a human heart (about two stories tall, the right size for a 220-foot tall person). Visitors can walk through the heart or crawl through an artery and explore the different areas within. It offers a great way to learn about the heart while being thoroughly entertained.
The museum also has a planetarium and an IMAX theatre. Its auditorium, Franklin Theater, features 3-D and high-definition Blu-ray digital projection capabilities. That's not all.
The Benjamin Franklin Memorial, with its majestic 20-foot high marble statue of Benjamin Franklin, is also situated within the museum.
Overall an amazing place to visit — for kids and adults. It's very informative and does a great job of boosting one's interest and curiosity.
Museum of the American Revolution
Located very close to the Independence Hall in the heart of historic Philadelphia, the Museum of the American Revolution "uncovers and shares compelling stories about the diverse people and complex events that sparked America's ongoing experiment in liberty, equality, and self-government."
The museum owns an impressive collection of thousands of objects — artwork, sculpture, personal items, Revolution-era weapons, manuscripts, rare books, and more.
The exhibits and immersive galleries are laid out to take visitors through a chronological journey from the roots of conflict in the 1760s to the rise of armed resistance, the Declaration of independence of 1776, and eventually through the war's final years.
Among the museum's highlights is its well-preserved Washington's War Tent— sometimes described as the first "Oval Office." It doesn't sound very exciting, but when you see it, you'll know why it's so special.
The museum also plays three short films, including the 15-minute orientation film — Revolution.
If you are in or around Philadelphia, you wouldn't want to miss this museum. Even those well-informed about the history of the American Revolution can learn something new here. 
Eastern State Penitentiary
Eastern State Penitentiary was a prison for over 140 years (1829–1971). One that, during its time, housed notorious criminals like Al Capone (his cell is one of the highlights of the tour) and Willie Sutton.
It was also once the largest and most expensive public structure ever erected in the US.
But most remarkably, it was among the first prisons to focus on reforming prisoners through the system of separate incarceration that allowed prisoners to reflect on their crimes and develop regret and remorse.
They have self-guided audio tours that help you learn more about this interesting piece of history.
So these were the top four museums to visit in Philadelphia. I must add that even as we get out of the shackles of the pandemic, some of the places might not be fully open or may have some restrictions. So please make sure you have researched before visiting.
Also, please follow the guideline. Have fun but stay safe.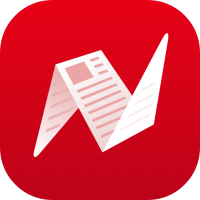 This is original content from NewsBreak's Creator Program. Join today to publish and share your own content.