Chicago, Illinois.
Erol Ahmed/Unsplash
I love Chicago. Several years ago, when I lived in Bettendorf, Iowa, my friends and I would often drive to Chicago for a fun evening. We enjoyed walking along the Chicago Riverwalk.
Chicago has a lot to offer if you visit the city or live there and are thinking about exploring the city. In this article, we will look at some of the best museums to visit in the lovely city.
Art Institute of Chicago
Founded in 1879, this is one of the oldest museums in America. 
The Art Institute of Chicago houses nearly three hundred thousand works of art — paintings, sculptures, photography, prints and drawings, textiles, and more — from all around the world. This makes it one of the best and most recognized art museums in the world.
The museum has more paintings by Monet (including his renowned "Haystacks" series) than any other museum in the country. You'll love it if you are a fan of the French genius. You may even consider timing your visit so you can enjoy the Institute's special Monet exhibit — one of the many special exhibits and other events the museum organizes to augment its massive collection.
A few of the most notable works are Rembrandt's Old Man with a Gold Chain, Georges Seurat's A Sunday on La Grande Jatte, Pablo Picasso's The Old Guitarist, Edward Hopper's Nighthawks, Grant Wood's American Gothic, and Mary Cassatt's The Child's Bath.
There are cafes and a gift shop within, and lovely gardens on the exterior add to the experience.
Chicago History Museum
Founded in 1856 and "devoted to collecting, interpreting, and presenting the rich multicultural history of Chicago, as well as selected areas of American history," Chicago History Museum is Chicago's oldest cultural center.
The museum has numerous fascinating exhibits that draw mainly from its astounding collection of over 23 million objects, images, and documents. Some of the most popular exhibits are Chicago: Crossroads of America, Remembering Dr. King: 1929–1968, Abraham Lincoln, and Lincoln's Chicago.
The museum highlights include Lincoln's deathbed, L Car no. 1 (the first passenger car to operate on the Chicago 'L' system in 1893), and the several well-crafted dioramas (created almost a century ago) depicting the history of Chicago. There are also a number of interactive displays to help create a truly engaging experience.
It's amazing to think how far the museum has come after being almost destroyed by two devastating fires in a span of a few years between 1870 and 1874.
The museum has a nice cafe and a gift shop with a good collection of books along with other items.
The Field Museum
Another very old museum that dates back to the nineteenth century — established in 1894.
Located on Chicago's iconic Lake Michigan shore, The Field Museum is one of the world's largest and most prominent natural history museums.
The museum is home to a huge and diverse collection of nearly forty million specimens and artifacts, covering a wide range of existing biodiversity, gems, meteorites, fossils, rich anthropological collections, and cultural artifacts from around the globe.
A few of the most popular permanent exhibits are the Griffin Halls of Evolving Planet, and Sue the T. Rex, Inside Ancient Egypt, and Cyrus Tang Hall of China. SUE, the world's most complete Tyrannosaurus rex, is probably the biggest attraction. 
The museum also plays a couple of 3-D movies on the Egyptian mummies and SUE.
It's a great place to visit, and you can easily spend hours without even realizing it.
Museum of Science and Industry
This place is a must for those interested in science, engineering, and the history of industrialization and technological progress.
Among the museum's most visited exhibits are a 40-foot tornado, a World War II German submarine (U-505 — you can get in and explore), a 3,500-square-foot model railroad, the command module of Apollo 8, and the first diesel-powered streamlined stainless-steel passenger train (Pioneer Zephyr).
Then there's a 13-foot, 3-D beating heart, to which you can transmit your pulse.
You will learn a lot and have a ton of fun at the same time.
American Writers Museum
If you are a reader, this is a museum you'll love.
Despite being located in the center of tourist activity, the American Writers Museum often goes ignored by people, probably because of its small size. But if you care to step inside, you will be pleasantly surprised.
The museum is planned with a lot of thought and creativity and has a ton of interactive exhibits.
The museum does a great job of fulfilling its mission and connecting the "visitors with their favorite authors and writings from more than five centuries, while inspiring the discovery of new works of every type — poetry, lyrics, speeches, drama, fiction, nonfiction, journalism, and more."
So these were the top five museums to visit in Chicago. I must add that even as we get out of the shackles of the pandemic, some of the places might not be fully open or may have some restrictions. So please make sure you have researched before visiting.
Also, please follow the guideline. Have fun but stay safe.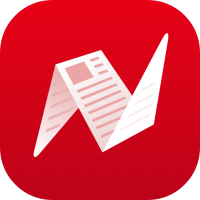 This is original content from NewsBreak's Creator Program. Join today to publish and share your own content.