New Orleans. Photo by JR Harris on Unsplash
New Orleans. Also known as "The Big Easy", "America's Favorite City", "America's Most Interesting City", and "America's Most European City".
Its rich history, marvelous architecture, vibrant culture, great music, party spirit, Mardi Gras festival, amazing food, and many visitor attractions draw millions of tourists to New Orleans every year.
If you plan to visit the city (or if you live there and want to explore NOLA), here are some of the most famous centers of attraction in the city of New Orleans.
The National WWII Museum
If you have the slightest interest in history, you will love The National WWII Museum. 
The Museum focuses on the US experience of the Second World War and America's contribution to Allied victory. The exhibits, with their amazing amount of artifacts, offer a deeply immersive and engaging experience. They present a compelling account of how the war played out in different regions — the Pacific, Europe, and at home.
The highlights include first-person oral histories of those who fought the war, an award-winning 4-D film by Tom Hanks, Beyond All Boundaries, the "USS Tang Submarine Experience", and its numerous aircraft.
There are so many things to see that you will need several hours to explore the full museum. Some people prefer to visit it twice spending 2-3 hours on each visit.
French Quarter
The French Quarter is the oldest neighborhood in the city of New Orleans and arguably its most prominent tourist attraction.
People come here for its architecture (there are plenty of beautiful buildings, some of which are around 300 years old), street performers, Jazz music, and the party atmosphere.
The most well-known street in the Quarter is Bourbon Street, famous for its bars. But people have mixed feelings about it, and some complain about the presence of homeless, beggars, and even alleged scammers.
But what you must not miss when you are in the French Quarter are Jackson Square and the gorgeous St. Louis Cathedral. And Royal Street if you are looking to do some shopping.
Garden District

Photo by Mary Hammel on Unsplash
Garden District is a lovely neighborhood to stroll through — beautiful architecture with lots of trees around and great dining options.
The area is home to many notable and popular personalities, including Sandra Bullock, Nicolas Cage, Eli Manning, and Anne Rice.
There are several guided tours offered by different companies, but you can just as well go for a self-guided tour with downloadable audio. Be prepared to walk a lot, though. Have a pair of comfortable shoes on and bring enough water.
New Orleans City Park

Photo by Susan Yin on Unsplash
A huge and beautiful park with lots of attractions within.
The park has the world's largest collection of evergreen oak trees, some of which are over 600 years old.
They have the Carousel Gardens Amusement Park with some exciting rides. 
You wouldn't want to miss the train ride around the park.
The park also has the New Orleans Museum of Art with a collection of over 40,000 objects (including paintings, photographs, and furniture) spanning 5000 years of art. It houses works by Monet, Picasso, Pissarro, Rodin, Braque, Dufy, Miró, Jackson Pollock, Mary Cassatt, and Georgia O'Keeffe.
The museum includes The Sydney and Walda Besthoff Sculpture Garden, which has dozens of beautiful sculptures.
There's so much more in the park — cafes, tennis courts, golf courses, etc. Definitely one of the best places to hang out in the city.
So these were some of the best places to visit in New Orleans. But I must add that due to the pandemic, some sections might not be open, and there could be certain restrictions. So make sure you do the necessary research before visiting.
Also, have fun but stay safe!
Follow me to see more articles like this.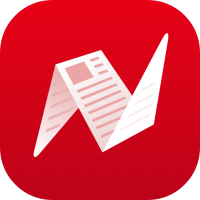 ...