I used to dislike face oils. I felt like they were an excess step in my routine and an unnecessary expense. But my viewpoint changed last year when I realized, I've just been using ones that were simply not suitable for my skin.
I have a combination of an oily t-zone and ultra-dry sensitive cheeks, with occasional hormonal acne around my chin. A lot of the face oils I initially tried would "float" on my oily forehead and nose, and irritate my cheeks. There's been a few products I'd try that would make my cheeks look like they've been under the sun. So I ended up using those oils on my shins or other parts of my body.
A conversation I had with a friend who's a professional makeup artist suggested I should avoid using face oils with harsh ingredients like parabens or added fragrance in them, and only try ones that are made with natural ingredients since I have such sensitive cheeks. So I decided to give that a go.
I must have used at least 8 to 10 different face oils since I started my search for my favorite face oils. Read on to learn about the 3 that has topped the list of my current favorite beauty products.
(Photo: @happilyeverstyle)
1. The Daily Renewal Facial Oil by Essentialist
Made in Canada, this face oil features an antioxidant blend. It only joined my beauty collection recently but has quickly become one of the main characters in my skincare routine.
The product is designed to actively protect your skin, stimulate cellular regeneration and produce collagen — which means, it's here to help plump the skin and prevent wrinkles, reduce the appearance of hyperpigmentation, and fight off environmental pollutants and UV damage. It's filled with sustainably-sourced organic super-fruit ingredients like pomegranate, passion fruit, and black currant.
I love this oil by Essentialist because on top of everything it's designed to do, it also keeps my skin really hydrated. So I've been using it as a moisturizer which allows me to streamline my skincare routine in the morning. And what makes me love the oil more is its multi-purpose nature — you can massage a few drops of it onto your scalp if you have dry itchy scalp like I sometimes do in the winter.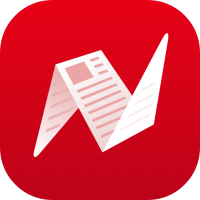 2. The Facial Oil by Kjaer Weis
This vitamin-packed facial oil is made in Italy. It gives me the healthiest glow and it pairs oh-so-nicely with my favorite cream foundation.
The oil features certified organic ingredients, including Dioscorea Batatas (which is a Chinese yam that the brand biodynamically grows and harvests), rosehip seed oil, and sweet almond seed oil.
I usually only use Kjaer Weis' oil on days when I put makeup on as a primer. The formula is lightweight and fast-absorbing; it transforms my skin into this "canvas" that is ready for foundation. The glow that the oil is able to give me makes my skin look younger and more radiant. My cheeks don't look like they are peeling even when I use a less-hydrating foundation. In fact, when I come across foundations that are too dry, I would mix them with a few drops of this oil before application. And according to the website, the oil can be used on stretch marks, too!
3. The Over the Moon Facial Oil by Pink Moon
This facial oil is handcrafted in small batches with a minimal formula, featuring antioxidant, non-comedogenic oils — sunflower and moringa. The product is created to soothe inflammations, nourish dry skin, and make your skin plumper. It's cruelty-free (certified by Leaning Bunny), vegan, and pregnancy-safe! You can also get the oil with a gua sha beauty tool as a complete set.
I primarily use this silky-smooth facial oil with my gua sha tool. Sometimes I like to meditate when I'm practicing face yoga, and not only does the oil make gliding the gua sha tool over the skin a lot easier, but I also find the floral and earthy aroma to be very calming. The deep breaths I take feels extra pleasant. Instead of categorizing the product as part of my skincare routine, I often see it as a key component of my self-care routine.
Follow me to see more articles like this.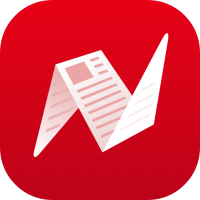 ...