I've never been much of a Valentine's Day person. However, I do like to celebrate Galentine's Day on February 14 with my girlfriends! Not being able to see them as much as I used to have been difficult and I miss everyone way more than usual. However, the distance is never going to stop us from growing our friendships and having fun.
If you're looking for some fun and safe ways to celebrate Galentine's Day with your BFF(s) this year, read for 6 ideas.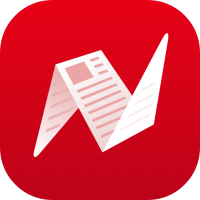 (Photo: Happily Ever Style)
Idea #1: Do a makeup challenge!
Playing with color and trying different makeup looks is a great creative outlet and incorporating your fellow girlfriends into the equation will be even more fun!
Share a Pinterest board with the bestie and save some makeup looks to try together, or find a look for each other to challenge.
(Photo: Happily Ever Style)
Idea #2: Write a "You're beautiful, because…" letter to one another
How often do we get to tell our friends they're beautiful? And by beautiful, I'm not just referring to your friend's thick lashes, soft curly hair, or the perfectly imperfect freckles, but her ability to see a brighter side, her patience, or her willingness to always go that extra mile for her loved ones.
Writing a letter will be the best way to make each other's day! It's the perfect gift — and receive; it'll be way more meaningful than you'd ever imagine it to be.
Idea #3: Throw a virtual karaoke party
A lot of companies like Voicebox,for instance, now offer virtual karaoke platforms that allow you to sing your heart out with your bestie even when you're not physically together in the same city or country.
Maybe just try not to schedule this singing party too late in case your walls are thin and you don't want to disturb your beloved neighbors.
(Photo: Happily Ever Style)
Idea #4: Book a virtual manicure class
If you think your BFF will also enjoy a nice, relaxing at-home mani session, book a virtual manicure class for the both of you! I've attended one before and really enjoyed it because I actually got to learn really great tips and tricks from the professional manicurist who led the class.
If you don't want a "class" and prefer something less formal — or simply want to just do nails together — consider ordering a complete manicure kit that comes with everything you'll need.
Idea #5: Finish each other's drawing in real-time
If you and the best friend enjoy painting and drawing, consider doing a fun co-create session!
You can draw together in real-time and catch-up all in one go which is a great way to add some entertainment to spice up a regular FaceTime chat. There are several sites that offer collaborative painting and drawing platforms, like Draw.Chat and Aggie.
Idea #6: Make a virtual meal together
Blind-pick a recipe on Pinterest and send each other a grocery shopping list prior to cooking together! If you prefer baking, that'll work perfectly, too. Because then you can catch up properly once you have it placed in the oven.
(Photo: Happily Ever Style)