Last weekend, my husband and I decided to go "somewhere" near Manhattan with our friends just for a day. We wanted to avoid taking the train and didn't want to spend too much money, so after going through several options, we decided on the most touristy activity anyone can think of in New York: A ferry ride to Liberty Island.
(Photo: Happily Ever Style)
What the all-in-one $19.25 cruise ticket includes
We decided on somewhere that involves a ferry because we figured the ferry has open-air seats and isn't an enclosed space. When we looked up the price, we were surprised to learn that the cruise tickets also include access to Ellis Island and the National Museum of Immigration!
At first, I wasn't all that excited; I was just really happy to be out of the house for a day. Having lived in New York for over 5 years now, I stopped doing "touristy" things a while ago. I mean, I'm a "New Yorker," okay? New Yorkers don't get excited about seeing the Statue of Liberty.
(Photo: Happily Ever Style)
Well, it turned out I'm definitely more of a tourist than a New Yorker because the second the ferry departed the pier, I felt like a kid about to go to Disneyland.
Liberty Island and the Statue of Liberty Museum
The ferry's first stop is at Liberty Island; you can choose to remain on the ferry and go straight to Ellis Island but we got off with the majority of the passengers.
We went into the new Statue of Liberty Museum which only opened in 2019 and learned about the process of making the large statue. I was never aware of how interesting the process of making the statue was until then.
Did you know, for instance, that Alexandre-Gustave Eiffel was hired to replace the initial internal designer Eugène Viollet-le-Duc who unexpectedly passed away before the statue was completed? A few years after the completion of the Statue of Liberty, the architect began the work on his most famous work: The Eiffel Tower in Paris.
In the museum, you get to see the original "torch" made of glass that the Statue of Liberty once held in her hand, as well as a detailed explanation of its evolution to the latest version.
(Photo: Happily Ever Style)
After the museum, we walked around the island to take a closer look at the statue as well as the view of the city.
Ellis Island and National Museum of Immigration
From Liberty Island, we were only a few minutes away from Ellis Island on the ferry. The island used to be the busiest immigrant inspection station from 1892 to 1924. During that period of time, around 12 million immigrants arriving at the Port of New York and New Jersey were processed on Ellis Island under federal law. The very first immigrant to be processed on this island was a teenage girl from Ireland named Annie Moore; she was accompanied by her two younger brothers.
(Photo: Happily Ever Style)
The National Museum of Immigration is filled with amazing stories; some happy, some heartbreaking. We spent several hours there learning about the history, how the place was used as America's immigration station, as well as the entire process of which everyone had to go through to enter the country. It houses a lot of artifacts like actual paperwork that travelers so tightly held on, old money bills from various countries, and all kinds of passports from that era. Museum visitors can also read about the passenger's actual experiences through interviews conducted over the years.
(Photo: Happily Ever Style)
In an interview that took place in 1986, for instance, a Hungarian immigrant named Ann Vida said they had all sorts of tags on them when they were getting off of Ellis Island; "Now that I think of it, we must have looked like marked-down merchandise in Gimbel's basement store or something," she said.
(Photo: Happily Ever Style)
We really enjoyed the museum. A lot of the content was fascinating and I felt like there were still so many stories left unread despite our efforts in covering all of it when we were there.
All of our parents are immigrants as well and sometimes a lot of the accounts are still extremely relatable despite having been nearly a century apart.
The next time you're looking for a weekend activity that isn't very costly, consider checking out Liberty Island and Ellis Island! Just be sure to bring some snacks with you because we got hungry by the time we got to the second island and there weren't a lot of options available (mostly due to COVID restrictions at the moment).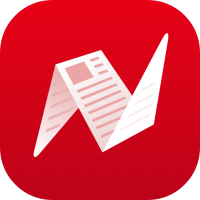 Learn about The Statue of Liberty - Ellis Island Foundation here: https://www.statueofliberty.org.