Most of us will certainly be staying indoors this New Year's Eve and we will most certainly be wearing something comfortable, #AmIRight? But something comfortable doesn't mean you can't be looking oh-so-chic and photo-ready as you wave goodbye to the most memorable year of your lives.
I will be spending New Year's Eve at home and I plan to wear the cutest pajama set I own! Read on in case you need some pajama outfit ideas.
(Photo by Ashley Gallerani Photography)
1. Opt for matching pajama sets
You can never go wrong with a complete set — any matching element just makes everything look a lot more put-together. This sustainably-made dip-dye organic cotton set from YesAnd, for instance, is comfortable yet casually-stylish, too!
2. Silk dresses are fail-proof options
Silk is a luxurious natural fiber that is always soft to touch and always so elegant. The best thing about silk slips is that they can easily be styled for other occasions — indoors and out! Alternatively, you can also go for silk separates, too, which are even easier to wear later on.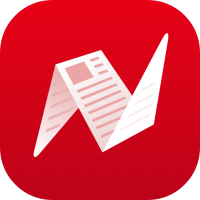 3. Cover it all up with a cute robe
Maybe you rather just wear whatever you want (like your college t-shirt). Then consider picking a nice robe that can cover it all up when you're FaceTiming with your loved ones! I think this Waffle Robe and this luxe Short Robe are some nice options.
4. Be extra and go for something feathery
How often do you get to be "extra"? Well after this year, I say take every opportunity you come across and have some fun! So even if you're doing a pajama party, that doesn't mean you can't be fancy, too.
5. Maximize on the festive vibes
Christmas may be over, but New Year's Eve is likely the last chance to wear pajamas with cute festive patterns! So why not end the year on a warm and cozy festive note?
(Photo by Ashley Gallerani Photography, as seen on @happilyeverstyle)