'Tis the season to watch movies — and may I say, especially this year, #AmIRight?
In the past, my husband and I would likely be traveling to California or Taiwan to spend the holiday season with family and friends. And after the many amazing meals we would have with both sides of our families, from Christmas Eve to Boxing Day, what we look forward to the most would be enjoying a good movie together.
Despite not being able to spend Christmas with them this year, we are planning to do a little virtual movie night with loved ones. Perhaps that's something you can consider doing, too!
In case you're in need of some movie ideas, here's the top 10 on our list:
1. Last Christmas (2019)
This romantic comedy, starring Emilia Clarke and Henry Golding, is based on the song "Last Christmas." It's an easy-to-watch, funny and sweet movie set in London — where I used to live and deeply miss.
(Photo credit: imdb.com)
2. The Family Man (2000)
One of my personal favorites to watch during the holiday season is The Family Man, starring Nicholas Cage and Téa Leoni. Cage plays a businessman who prioritizes nothing but himself, his career, and money. Then something magical happens and he gets a glimpse of an "alternative" life if he had made a different choice earlier in his life. Despite people saying the plot was predictable, I still enjoy watching him gradually recognizing what is truly worth valuing in life and the beautiful bond he grew to have with his children.
3. The Nutcracker and The Four Realms (2018)
This fantasy adventure film, Disney's adaptation of the classic fairytale, retells the short story The Nutcracker and the Mouse King by Ernst Theodor Amadeus Hoffmann and The Nutcracker by Marius Petipa and Pyotr Illyich Tchaikovsky. It's lavish décor and enchanting music will surely amplify Christmas vibes.
4. Love Actually (2003)
A modern Christmas classic, Love Actually is a movie that captures all the confusing yet inspiring emotions and moments that can take place during the holidays. No matter how many times I've seen the movie, my heart still melts when Mark (Andrew Lincoln) shows up at the door with handwritten cards declaring his love for Juliet (Keira Knightley).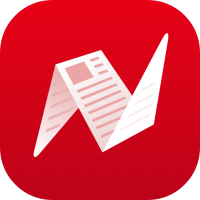 5. Home Alone (1990)
The most-watched movie in my family since I was a kid, Home Alone never ceases to entertain despite it being 30 years old. In fact, I really want to watch it again when I have kids — maybe when the movie celebrates its 40th year anniversary!
6. The Polar Express (2004)
This inspiring adventure film, based on Chris Van Allsburg's children's book, is about a young boy's extraordinary train ride to the North Pole, which departs on Christmas Eve. What he discovers is more than just what he saw and experienced; he learns about the importance of friendship, bravery, as well as the spirit of Christmas! I personally enjoyed tagging along on his journey of self-discovery.
(Photo: TechRadar.com)
7. Little Women (2019)
I've personally loved the 1994 version of Little Women and have watched it many times growing up. This year, the newest adaptation of the novel of the same name — which is in fact the seventh film adaptation— is on the top of my must-watch list, starring Saoirse Ronan, Emma Watson, Florence Pugh, Eliza Scanlen, Meryl Streep, and more. The film has received six Academy Award nominations, including Best Picture!
8. Elf (2003)
This is my husband's favorite Christmas movie. I hate it so much the first few times I had to watch it with him but at one point, I somehow started loving it — I know, it's complicated. But it definitely delivers a good laugh and Will Ferrell is just too entertaining not to watch!
9. A Christmas Carol (2009)
This 3D computer-animated Christmas fantasy film is an adaptation of the story of the same name by Charles Dickens. Although it's a bit of a "dark" Christmas movie, I enjoy watching how the three spirits who visit the miserable Ebenezer Scrooge (Jim Carrey) take him on a journey through his past, present, and future with hopes to rid his bitterness.
10. Happiest Season (2020)
Also on my watch list for the weekend is the new holiday romantic comedy, Happiest Season, starring Kristen Steward and Mackenzie Davis. The film is about a young woman who plans to propose to her girlfriend during her family's holiday party; but in the process, she discovers that her partner's conservative parents don't actually know about them yet. According to IMDB, the movie "captures the range of emotions tied to wanting your family's acceptance, being true to yourself, and trying not to ruin Christmas."
Follow me to see more articles like this.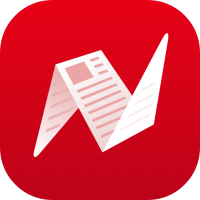 ...