Okay — it's the week of Christmas and you just realized you still need to get something for that one last person you somehow forgot about when you're rounding up your list of "people to gift." With shipping delays happening here and there this year, buying something online may be risky even when you pay for the expensive two-day or "overnight" shipping. So what do you do?
Read on for 9 last-minute gift ideas that'll save the day.
(Photo: Happily Ever Style)
1. Gift cards from thoughtful brands
Getting a gift card is always a safe choice because it'll arrive on time without a doubt. But instead of just getting it from anywhere, use this opportunity to add another layer of meaning to your gift card.
For instance, consider a gift card from a slow fashion brand like Marta Scarampi or Whimsy + Row to encourage others to shop small and support ethical brands. Another great idea is to get a gift card from a wellness brand like sundays studio that promotes self-care and positive affirmations.
2. An Airbnb Experience
There are so many fun Airbnb Experience sessions available that make great gifts to give. From cocktail-making classes to singing training to tips on how to potty train new pets — the experiences cover a wide range of topics, so you'll definitely be able to find something suitable for the person you're planning to gift.
3. A hotel stay for later or a staycation now
One of the best ways to support local boutique hotels right now is purchasing advance stays and this makes a great gift idea to give those who have been itching to travel once it's safe enough to do so. Maybe it's for a hotel in a city they have on their bucket list, a room in your city for them to stay when they visit you next year, or perhaps it's a staycation for them to enjoy in their own city! Alternatively, you can also consider getting Airbnb or airline credits that can go towards future trips, too.
(Photo: @happilyeverstyle)
4. Make a short video
Look through old photos or videos you have of you two and make a short video! This takes time to create, but you can easily finish editing and send it over in time for Christmas. I think this makes a memorable gift although no money is spent on your part! There are a lot of free video editing apps that you can download or you can also check out built-in apps on your iPhones or via Google Photos, too.
5. Send a podcast or an e-book
Since actual books won't arrive in time, consider gifting an e-book or an audible book instead. Alternatively, make a list of your favorite podcasts and turn that into a thoughtful gift!
6. Gift a magazine or video platform subscription
Gift a magazine subscription to the person who may enjoy and appreciate it — Forbes, Time Magazine, Monocle, or National Geographic — all of these choices make wonderful gifts!
If the person is less of a reader and more of a TV person, perhaps you can gift a Netflix, Hulu, or HBO subscription!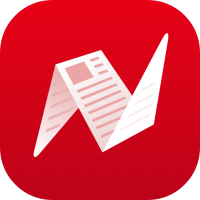 7. If you're able to deliver the gift in-person, bake or cook something!
Nothing beats anything homemade. If the person you're gifting is within reach, consider baking a cake or cooking their favorite dishes for them! For my aunt this holiday season, my husband and I plan to do a drive-by and drop off a cake we have been practiced baking — she almost never treats herself to desserts so we wanted to make sure she ends the year on a "sweet note!"
8. Gift a ride
If the person you're gifting is an essential worker and have been commuting for work, gift them a ride or two so they can get to work easily during the holiday season! Or perhaps they can save it to use during snow days in the winter or just on days when they're feeling tired.
9. Treat them to a few (virtual) meals
Maybe it's impossible to meet up for a meal in person right now, but that doesn't mean you can't treat loved ones to lunch or dinner! Many food delivery services offer gift cards, too, so they can order whatever they feel with the credits you send over. Better yet, order something for yourself, too, and FaceTime them so you can enjoy the meal together!