Even if it's just a small present, it's nice to treat the men in our lives something thoughtfully picked out, wouldn't you say?
In the process of searching for nice gifts that are priced within my thanks-to-COVID tight budget, I came across several great, stylish options. So read on to see some of my favorite finds this holiday season!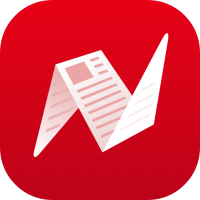 Minimal cuffs by Nómadas ($75)
Nómadas is an accessories brand created for the wanderers. The brand currently features matte black and matte silver cuffs — one inspired by Paris and another, New York. They're both handcrafted for those who appreciate clean, minimalist designs.
(Photo: Nómadas)
Small Cord Wrap Set by Leatherology ($50)
Made with full-grain leather, this set includes 4 small cord wraps with magnetic closure that are designed to keep small accessories like charging cables neat and organized. The wraps can be monogrammed, too, which adds a nice personal touch. Alternatively, this Tech Cord Roll ($80) made with vegetable-tanned Italian leather is also a great option!
(Photo: Leatherology)
Sleep Aid Device by Dodow ($59.90)
This unique device is a metronome with a light system that is designed to teach people how to fall asleep naturally (without any medication). There are 2 exercises available — an 8-minute and a 20-minute mode — and once an exercise ends, the device shuts itself off. With more people having trouble sleeping, this may be a great present for the insomniacs!
The Body Serum by Leland Francis ($80)
By luxury clean beauty brand Leland Francis, this Body Serum is non-toxic, cruelty-free, and 100% vegan. It features a blend of pure botanicals to moisturize and repair skin. The serum provides a combination of vitamins and antioxidants; its antimicrobial properties also promote clearer, brighter skin.
(Photo: Happily Ever Style)
Leather Money Clip by Jeff Wan ($50)
Jeff Wan is a luxury accessories brand that offers quality leather goods for both men and women. Made in New York, this genuine smooth black leather Bill Clip is stylish and durable, and has a strong magnetic closure. Other matching small leather goods, including cardholders and wrap bracelets, are also available.
(Photo: Jeff Wan)
Dylan Eau de Parfum by Rosie Jane ($65)
According to the product page, this fragrance "gives the essence of being in love and carefree." It's a unisex perfume with warm woody cedar notes and white musk which really is a well-balanced scent that works for both men and women.
100% Cashmere Scarf by Italic ($90)
Made from the same manufacturer as Burberry and Prada, this ultra-soft Mongolian cashmere scarf by Italic is priced at $90 because the brand offers products at cost to members. The same scarf would traditionally be priced at $175 or sometimes $470, depending on the brand. This scarf is a winter essential layering piece and will never go out of trend. It also comes in more colors!
(Photo: Italic)
Organic Cotton Sweatshirt by PACT ($50)
Cozy loungewear with a pop of color! This sweatshirt is made with pre-washed fabric which makes it shrink resistant. The Fair Trade-certified, pure organic cotton material makes it breathable and comfortable to wear.
(Photo: PACT)