Despite it being a not-so-wonderful year, the most wonderful time of the year is finally here and the city is ready to shine bright like a diamond. Quite a few key destinations are already dressed up beautifully with holiday lights and Christmas decorations. While some may require an entrance fee to see, there are still many locations that allow New Yorkers to embrace the holiday vibes for free. Here are 8 places to check out this season.
1. Hudson Yards
The Shops at Hudson Yards has beautiful lights installed everywhere inside the shopping center as well as all around the courtyard area surrounding the Vessel. It's truly magical to walk around. I especially love all the hot air balloon decorations displayed in the area.
2. Pulitzer Fountain and Bergdorf Goodman
The dried fountain is now home to large ornaments that are picture-ready for any bypassers. The classic Bergdorf Goodman window displays right next door is also wonderful to see, as always.
3. Saks Fifth Avenue
Saks Fifth Avenue's iconic holiday window display and light show is a must-see every year. Every night in the weeks to follow, the lights will be lit by prominent members of the fashion and entertainment communities from the Fifth Avenue windows. And each night, the show will benefit a charitable cause!
(Image source: fifthavenue.nyc)
4. Rockefeller Center
What people thought was going to be the "ugliest" Christmas tree had a real "glow up" when it was lit up on Thursday, December 3. The 88th Rockefeller Center Christmas Tree will be on display through early January 2021. You can also see the tree live via this link here.
5. Bryant Park
The Bank of America Winter Village at Byrant Park is the only place that has a free admission ice skating rink. Just be sure to book your spot online before you go! If you don't plan to ice skate, check out the holiday shops or rinkside eats and drinks at The Lodge Deck by Urbanspace.
6. Brookfield Place
Until Jan 3, 2021, the annual Luminaries Brookfield Place features interactive installations this year with colorful lanterns suspended amongst the indoor palm trees. On the ground floor, there are touchless wishing stations for people to send a motion-sensing wish to the canopy of lanterns above, prompting a magical display of lights and colors.
(Image source: @bfplny)
7. Washington Square Park
Unlike previous years, the lighting of Washington Square Park's Christmas tree will be done virtually this year on Wednesday, December 9th, at 6 p.m. EST via their Facebook page. However, those who are going for a stroll around the neighborhood can enjoy the view of the Christmas tree under the arch from 4 p.m. and 1 a.m. daily during the holiday season.
8. Radio City Music Hall
At the corner of 6th Avenue and 51st St., you will find yourself entering a world filled with giant Christmas lights and ornaments — the famous Giant Holiday Cheers — located right across the Radio City Music Hall. For me, this never gets old because it always makes me feel like a kid again!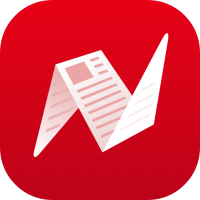 Additionally, the Empire State Building will be lighting up in shades of green and red to resemble a Christmas tree at sunset every night from December 19 to Christmas Day. So look out for that, too!