I used to think getting candles as gifts were "boring" (perhaps you, too?). Now, however, I actually look forward to receiving them! I would once in a while treat myself to one, too, but I love discovering different scents and candles through what my friends and family would select for me — it's like adding new experiences to my wellness routines. Candles may seem like a simple gift, but sometimes the simple act of lighting one is enough to relax me.
If you're thinking of gifting one this year, here is a list of different candles you can consider getting for different friends. Read on for some inspiration.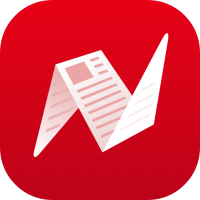 For the wellness gurus who enjoy a good self-care routine: sundays studio
My favorite non-toxic nail care brand sundays studio places focus on promoting wellness. A few months ago, they launched 2 candles that make a nice addition to meditation sessions or great final touches to a good weekend self-care routine.
Made of 100% natural oils and soy wax, the Smoked Hemp Flower Candle is my preferred one between the two mostly just because I love the smokey lilac and hemp flower scent. I also adore the coral-orange color of the reusable candleholder!
During the holiday season, the brand is offering a thoughtful stress-free gift set that includes everything one needs for a perfect at-home manicure as well as a candle of your choice.
For those who like to reminisce the past: Aerangis
Aerangis was created with the mission of using the power of scent and fragrance to savor the past, to unlock forgotten memories, and to relive special moments.
Aerangis currently offers 2 gift sets that each come with a complimentary wick trimmer. The Discovery Journey Gift Set is a great option because it offers a sampler of the brand's 3 signature scents. Each mini candle is nestled in a beautiful jar that can later be reused as a brush holder or a vase. The tasteful gift packaging is also made entirely from recycled or recyclable materials.
(Photo: Aerangis)
For the ones who need a good laugh: Here For The Burn
Launched only a few months ago, candles from the new brand Here For The Burn have always been spotted on The Zoe Report, Cosmopolitan, Apartment Therapy, and more.
For the friend who likes (or needs?) a good laugh, pick out a candle that speaks to them. Maybe it's a reference to an inside joke or a meme that only the two of you would get — this candle gift will be adding a smile on someone's face every time they light it! You can also customize your own label to make it even more personal, too.
(Photo: Here For The Burn)
For the eco-conscious multitaskers: Pink Moon
Pink Moon is the place to search for sustainable beauty products. But in addition to a thoughtfully curated collection of eco-conscious skincare brands, Pink Moon also created a line of their own clean beauty goodies, including the cult-favorite, multipurpose Clair de Lune Candle.
The candle scent has a sweet jasmine base and is warm and spicy with notes of pink peppercorn and bergamot. It is crafted in small batches with pure organic essential oils and made with a blend of ethically sourced coconut and apricot wax — which is actually more sustainable!
Once the liquid wax cools down a little, you can use it as a massage oil or rub the dry wax onto your wrist to wear as a light fragrance!
For the vegan beauty enthusiasts: Natura
The beauty giant Natura from Brazil is known for its 100% vegan body and skincare products. All of them are made with ingredients sourced from the Amazon forest, including their scented candles! The candles are made from vegetable-based soy and coconut wax blend.
The Açaí Scented Candle is a personal favorite. The "super berry" Açaí is warm and sweet, and the oil is known for its energizing properties in aromatherapy. The candle is formulated without harmful ingredients, including parabens, phthalates, and petrolatum.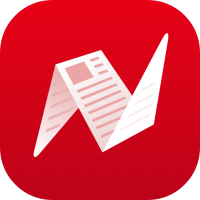 For those who are into aesthetics: Otherland
Otherland offers a collection of beautifully packaged candles that look great and smell amazing. The candles are also sold directly to consumers which makes them a lot more affordable than other candles of the same quality.
Made with a coconut and soy wax blend, and a 100% cotton wick, the hand-poured candles are toxic-free and cruelty-free. The brand offers a choice of customizing a set of 3 candles, which is great for gifting this holiday season.
For the feng shui obsessed: Leland Francis
The luxury clean beauty brand Leland Frances features natural, cruelty-free, and vegan products. They have 4 different candles but this specific one — No. 79 — caught my eye.
Inspired by the sacred burning of Palo Santo to clear negative energy, the NO. 79 candle is crafted with 100% soy wax and natural oils and hand-poured in small batches in the U.S. This brand is also unisex, making this candle a great choice to gift both men and women.