This year has gotten a lot of us thinking more about the well-being of our planet. Earlier this year, when I read about all the visible improvements in the environment, it got me motivated to do more for our beloved earth. After all, it's our home and it is our responsibility to take good care of it.
When you're looking for gifts this holiday season, consider joining me in shopping from sustainable fashion and beauty brands that are making an effort to care for our home.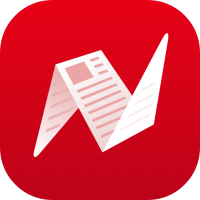 Read on to see 10 gift options that are priced under $50:
1. Clair de Lune Candle by Pink Moon ($48)
Handcrafted in small batches, the zero waste candle by Pink Moon doubles as a body oil! The blend is made of ethically-sourced coconut and apricot wax which is more sustainable and burns cleaner than soy candles. After the total burn time of 40 to 45 hours, the beautiful pink opal glass vessel can be reused as a brush holder, flower vase, etc
(Photo: Pink Moon)
2. Crew socks by Girlfriend Collective ($14)
Ethical clothing brand Girlfriend Collective recycles plastic bottles to create chic activewear, including their best-selling leggings, as well as socks and intimates. The "Please Recycle" crew socks come in different lengths and make great Christmas stocking stuffers.
(Photo: Girlfriend Collective)
3. Cloud Scrunchies by Room Shop (from $20 each)
Room Shop uses recycled, dead stock and scrap ends or locally sourced fabric to create beautiful hair accessories. Their scrunchies come in various sizes and this giant one is a fun, unique choice to gift. It comes in a variety of different colors and textures, too.
4. Lip-to-Lid Balmies by AXIOLOGY ($36)
These planet-friendly 3-in-1 multi-use crayons are hydrating and can be used anywhere on the face. They're packed with oils, butters, and antioxidants such as elderberry, hemp, and plum oil to nourish, heal and hydrate skin. They're designed to be 100% zero waste — tube and cap free to be exact! They're wrapped in paper and rest in a recyclable carrying case, too.
(Photo: AXIOLOGY)
5. The 3-in-1 miracle balm by LOLI ($48)
LOLI is a sustainable beauty brand and one of their best-selling products is this multi-purpose melting balm that can cleanse, moisturize and treat! It is rich in skin-plumping fatty acids, protective vitamin E and nourishing minerals, and can be used on chapped lips, rough elbows, to remove makeup, and more. This is a perfect gift for the beauty enthusiasts.
(Photo: @loli.beauty)
6. The Daily Routine Set from by Humankind ($38)
By Humankind offers bundles that include a natural deodorant in a refillable container, 60 refill alcohol-free mouthwash tablets, 100% biodegradable floss, and a moisturizing hand sanitizer packaged in a recyclable aluminum bottle. All products eliminate more than 90% of single-use plastic waste from your daily routine, which is a great way to unnoticeably shift someone's lifestyle towards a greener path.
(Photo: @byhumandkind)
7. Sustainable bouquet and mask set by Whimsy + Row ($28)
Flowers are not forever, but dried bouquets are! Each bouquet is uniquely made and comes with a quilted upcycled cotton face mask that is machine-washable.
(Photo: Whimsy + Row)
Made of 100% recycled wool, this chic festival style hat features an unstructured round brim and comes in 2 different sizes. The design is very classic and the black pairs easily with any outfit.
(Photo: Tentree)
9. The Jefferson Sneakers by Native ($45)
Native Shoes is a eco-friendly brand that creates recyclable shoes for everyone in the family. The "Jefferson" style is one of my top picks; it's shock absorbent, odor resistant, hand-washable, and comes in various colors.
(Photo: Native Shoes)
10. Home slippers by Parachute ($39)
These 100% cotton cozy cushioned slippers are soft and breathable, perfect for all of us who'll continue to spend more time at home. This product is Oeko-Tex Standard 100 certified, meaning it surpasses the highest criterion of testing for harmful chemicals and synthetics. It comes in a lot of sizes so it can work as a gift for both men and women.
(Photo: Parachute)